[ad_1]

Arccos Golf, developer of game-changing connected golf products, has been acclaimed by leading US magazine Golf Digest for the third consecutive year, with its flagship system of Arccos 360 + Arccos Caddie named as 'Best Game Analyzer' in the Editors' Choice Awards for 2018.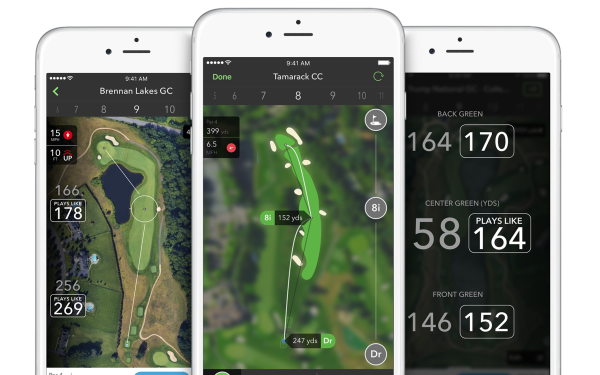 The award cited brand excellence across the application of data and artificial intelligence, resulting in genuine ground-breaking technology that can help players at all levels to reach their full potential.
The Arccos 360 + Arccos Caddie combination delivers automatic data capture and advanced analytics to enable golfers to make informed decisions and shoot lower scores. Last year, Arccos users improved their handicap by an average of 3.55 strokes – a greater rate of improvement than the average golfer with a USGA handicap by factor of 46 times.
"To receive this honour from Golf Digest for three straight years shows our staying power in this space and validates our belief that all players can improve by making smarter decisions using advanced analytics and artificial intelligence," said Sal Syed, CEO and co-founder.
"Seeing Arccos users improve at such a rapid rate, confirms that we're truly on the right track and that the Arccos Caddie can give 97% of golfers who don't have access to a human caddie the chance to benefit from our data," he added.
This latest award follows Arccos being credited as one of the 'World's Most Innovative Companies' by Fast Company, based on the success of Arccos Caddie. The system leverages data of millions of shots hit during more than 700,000 rounds played by the Arccos community, plus 418 million individual mapping points registered on over 40,000 courses worldwide. It also takes account of course elevation and live weather conditions to show players their optimal strategy on nearly every hole in the world, regardless of whether they have played there previously or not.
"The PGA Tour has done a great job of using advanced analytics to help its players practice and perform at their best, while at other levels of the game capturing the necessary on-course data has been a real challenge," said Mike Downey, Director, Principal Evangelist – Sports at Microsoft. "Arccos has cracked that code and built a robust data set which they're deploying via the Microsoft Azure cloud to the benefit of golfers worldwide."
The Arccos Caddie is offered as a premium upgrade to the Arccos 360 app. More details can be found at: www.arccosgolf.com.
Tiered pricing levels that allow users to choose the subscription option that best suits their need can discussed in the UK & Ireland by contacting Andrew Turner at [email protected].
[ad_2]

Source link