[ad_1]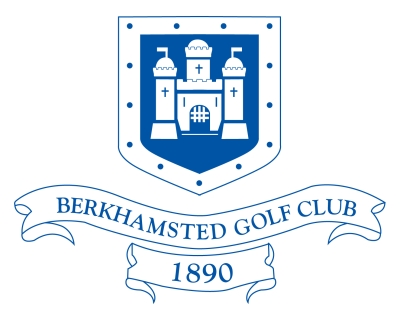 One of England's most revered golfing venues, Berkhamsted Golf Club, has appointed Magic Hour Media to handle its golf marketing and press relations in 2018.
Known widely for its natural gorse and for being one of the UK's highly rare bunker-free layouts, the club has been home since 1960 to The Berkhamsted Trophy – a stand-out annual event in the nationwide amateur golf calendar, and a qualifying event for World Amateur Golf Ranking points.
Berkhamsted Golf Club is one of the sport's true originals, regularly included on England's Top 100 lists.
Laid in thick woodlands just outside the historic Chiltern Hills market town of Berkhamsted, 26 miles north-west of London, the golf club opened on Berkhamsted Common grazing land in 1890. Both James Braid and Harry Colt subsequently applied professional makeovers to the golf course, but not once throughout its life has Berkhamsted added any traditional man-made hazards to test players – unless you count the Bronze Age Grim's Dyke which winds through the area, regularly testing your ability to carry the ball as you play the golf course.
Nor does it use length as a defence, measuring just 6,605 yards (Par 71) from the back tees.
Instead, Berkhamsted challenges your game with fairways and greens tightly defended by grassy mounds, some of them dense with natural gorse and heather. There is regular cross-rough to carry, and on several tee shots you are aiming through a tunnel of mature trees to reach the fairway. Deep pits and hollows surround some greens, sometimes leaving a blind chip-shot to the putting surface, and you will also find Hawthorn and May trees occasionally guarding your approach to the green, most notably on the short 2nd hole.
In 2018 Magic Hour Media will assist the club's new General Manager, Howard Craft, in encouraging the golf enthusiast press and their audiences to discover Berkhamsted GC, and to understand why the club is considered to be one of English golf's authentic jewels.
"'I have worked with Andy Hiseman and Magic Hour Media in previous roles, and I have always been impressed with their vision and professionalism" said Craft, who arrived at Berkhamsted Golf Club in January 2018 after eight years at Burhill Golf and Leisure, most recently as General Manager at Ramsdale Park Golf Club and Wycombe Heights Golf Club.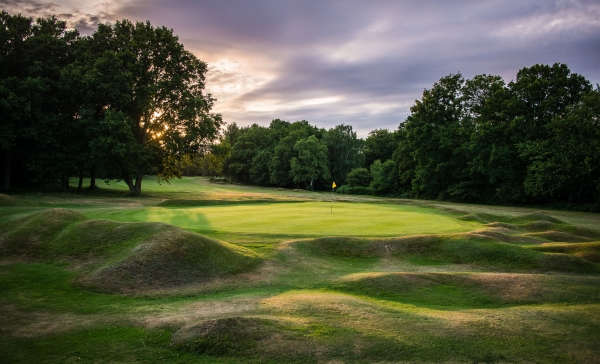 "At Berkhamsted my focus is very much on the members, and on creating the best-possible golf club for them. I am looking forward to having Magic Hour Media on board to help me to achieve our goals."
"Berkhamsted Golf Club is a truly memorable place for golf lovers to visit" said Magic Hour Media owner Andy Hiseman. "It invites you to bring your latest, most high-tech golfing equipment and pit it against one of the sport's most naturally-challenging golf courses.
"I am thoroughly looking forward to helping both the golfing media and the wider industry to plan their visit to Berkhamsted GC in 2018. While there you will find some of Hertfordshire's best greens, and a distinctive golf experience which is impossible to forget. I got to know the place well while photographing it in 2015, and am returning there later this year with my cameras to produce another new set of images."
Close to the western boundary of Hertfordshire, Berkhamsted Golf Club is seven miles from Hemel Hempstead and just 15 minutes from the M1 Junction 8 (St Albans).
Berkhamsted GC sits in the largest-remaining expanse of heathland in Hertfordshire and is a leading example of how a well-run golf club can work in harmony with various ecological interests.
The club, which is currently engaged in a major heather-regeneration project, maintains strong relationships with English Heritage, Natural England and the Herts & Middlesex Wildlife Trust. As it is laid out on public land, over five miles of bridleways and pathways run throughout the golf course and its huge 560-acre estate, and a round there exposes the golfer to a wide variety of naturally-occurring plant life – as well as a host of woodland creatures.
Berkhamsted Golf Club www.berkhamstedgolfclub.co.uk
[ad_2]

Source link