[ad_1]


11.12pm 23rd April 2018 – Courses – This story was updated on Tuesday, April 24th, 2018
This summer the Turf Team at Le Golf National, near Paris, have the unprecedented challenge of preparing first as the home for The French Open, and then, just three months later, to be ready to host The Ryder Cup 2018 – the World's biggest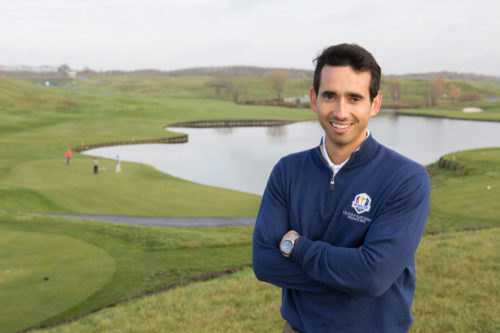 golfing event.
It's an incredible turf team challenge and can now be followed journey on a dedicated Syngenta website: www.turfteamchallenge.com
It will give a fascinating insight into the practices, the preparations and, above all, the people who are committed to the success of both events.
Updated throughout the weeks and days leading up to the events, it will catalogue the events through a series of exciting video diaries, personal blogs and articles, covering just what goes into ensuring the condition, performance and recovery of the awesome Albatros course.
The existing Le Golf National Turf Team of 40, headed by Golf Courses and Estates Manager, Alejandro Reyes and Albatros Superintendent, Lucas Pierre, will swell to a total of 80 for the French Open, with the help of greenkeepers from across France. And then it mushrooms to huge Turf Team of an incredible 180 people for The Ryder Cup – coordinating an International greenkeeping effort from across the globe.
The TurfTeamChallenge website and #turfteamchallenge twitter account will be your portal to hear about what's going on and to learn from the experiences of everyone involved.
Alejandro Reyes said: "The excitement is already building. You can feel the anticipation in the air. Everyone involved is aware that the eyes of the world are on Le Golf National.
"Pressure? – Yes! But working with such an incredible team we are really excited that we can put on a showcase for France, for Europe, for golf as a game, and for the professionalism of greenkeepers. Where we can share that experience, the whole industry can develop and move forward."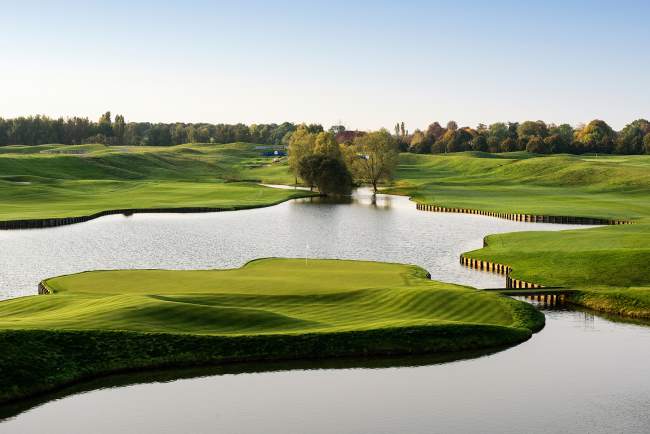 On the TurfTeamChallenge website you can get to know the people behind the event. Alejandro and the team have already started posting information on some of their preparations. Other greenkeepers from the UK, Europe and the US who are heading for Paris in October explain why they are doing it, and what they aim to achieve.
You can even ask Alejandro and his team up to the minute questions at #askalejandro and get involved in the conversations yourself. Sharing your tips and thoughts might just make the difference in preparing a course to bring the Cup back to Europe.
The Albatros course at Le Golf National is the permanent home of the French Open, being held this year from 28 June to 1 July. In 2011, the course was named as the European host for The Ryder Cup 2018, to be held on 28–30 September – although the course's turf team will have been preparing for months and the International greenkeeping team – sponsored by Syngenta – on-site for at least a week prior to the first tee-off.
Follow their progress, learn from their experiences and share in the excitement and anticipation of these incredible events in France this year.
Syngenta www.syngenta.com and www.goodgrowthplan.com. Followon Twitter® at www.twitter.com/Syngenta
For UK and Ireland turf specific agronomy and product information go to www.greencast.co.uk or follow on Twitter @greencastuk


[ad_2]

Source link