[ad_1]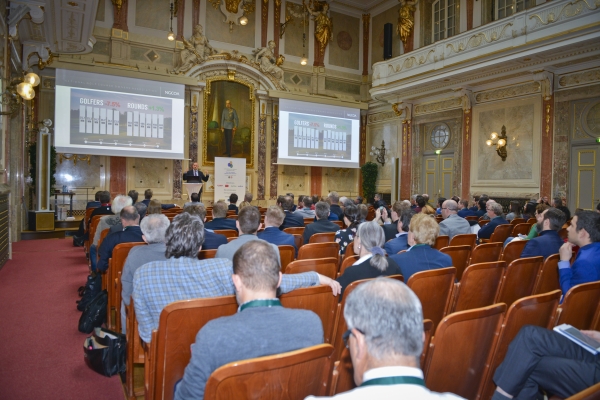 With a Net Promoter Score of 62% (compared to a NPS of 29.8% in 2016), the 2018 European Golf Business Conference has been assessed as the most successful in its 14 year history. Also setting a new record was the overall evaluation score of 8.7 – the highest to date.
With presentations and workshops on the Economic Forecast, Golf & Tech, Lessons from the Bush, Sustainability in Golf, Marketing, Dynamic Pricing, Customer Retention, Employee Happiness, Female Golf Participation and Understanding the Customer it was a diverse and inspiring conference.
By working together with the Austrian Golf Federation (Österreichischer Golf-Verband) it was possible to share resources and expertise and to ensure all participants got the tools to help grow their business and wit a large, inspired network to fall back on.
All members and industry associates who attended went home with cutting-edge knowledge and excitement and inspiration for the new season. Despite the air strikes in France and Austria, more than 125 delegates, including 20 multi course owners, from over 21 countries and 11 different speakers, enjoyed three days in wonderful Vienna.
Top picture: Some of the Conference speakers and presenters from left Jonathan Smith, Elisa Gaudet, Gregg Patterson, Aarni Nordqvist, Jacob Buksted, John King, Andrew Davies, Damien Lemarie, Alastair Spink and Lodewijk Klootwijk
EGCOA www.egcoa.eu
[ad_2]

Source link