[ad_1]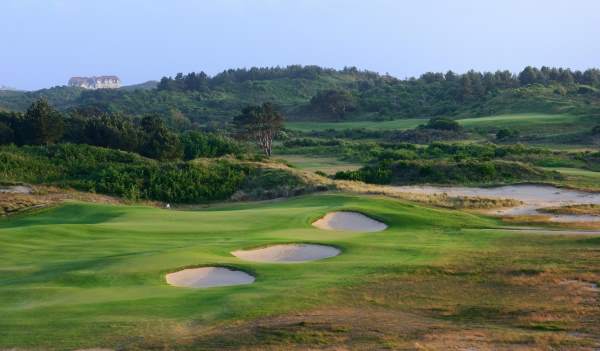 Le Touquet Golf Resort, home to France's #1 links course La Mer, has been named "Redevelopment of the Year 2018" by leading golf trade publication 'Golf Inc.'
Le Touquet Golf Resort's multi-million Euro redevelopment has seen the classic 1931 Colt-Alison designed La Mer restored to its former glory, the opening of a chic new architect-designed clubhouse and the historic Le Manoir Hôtel refurbished in a sleek boutique style.
Judges at Golf Inc. said of La Mer: "A Colt-Alison restoration that actually brought some original holes back to life… If it is possible to use romance and golf restoration in the same sentence, this would be the place."
Renowned architects Harry Colt and Charles 'Hugh' Alison designed La Mer (The Sea) when Le Touquet was Europe's most fashionable resort and an elite sporting playground for the rich and famous. However, the course was badly damaged during World War II and parts of the course were lost for decades.
In 2011, the unexpected discovery of aerial photographs from the 1930s and an old surveyor's map of the site allowed course architects Patrice Boissonnas and Frank Pont to reconstruct four holes lost to the dunes.
The restoration of La Mer quickly gained wide acclaim and sparked an unprecedented 35-place surge in the Continental European Top 100 Courses ranking*.
The new clubhouse, opened in 2016, sees seven pyramidal peaked roofs clad in sand-toned wood reflect the hues and contours of the wild dunescape, while glass walls allow light to pour into the chic and modern interior that boasts a first-class restaurant, bar and pro shop.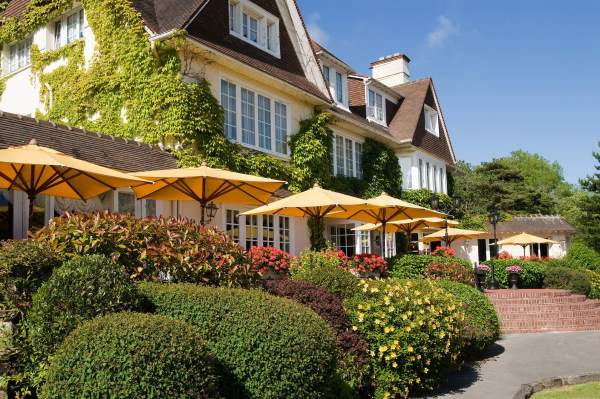 The resort's Le Manoir Hôtel, voted "Best Golf Hotel in France" in both 2017 and 2018**, also impressed the Golf Inc. judges with its extensive refurbishment programme. The establishment boasts an elegant new restaurant, lounge, bar and reception area as part of its rebirth as a boutique-style hotel.
The judges went on to say of the work across the resort: "Excellent work coupled with modern substrata improvement of the best kind: invisible but effective. The club made a long-term commitment to bring back the original architecture to its fullest shine and sparkle, with new amenities to match."
Le Touquet Golf Resort provides 45 holes of outstanding golf surrounded by a natural landscape of sand dunes, pine forests and big skies. Only an hour's drive from the Eurotunnel's Calais Terminus along the A16, Le Touquet Golf Resort is easily accessible for golfers from the UK, Belgium and The Netherlands, as well as the rest of France.
Top picture: The new architect-designed clubhouse at Le Touquet Golf Resort, opened in 2016
* Golf World magazine
** Today's Golfer magazine
Le Touquet Golf Resort www.letouquetgolfresort.com/en
[ad_2]

Source link