[ad_1]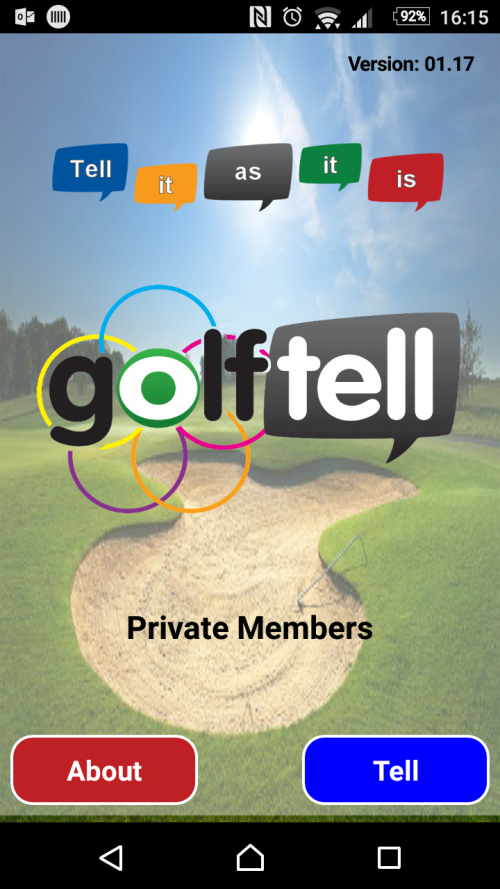 59club, renowned industry leaders in measuring and comparing customer service levels, have once again paved the way to customer service 'excellence', this time with the launch of their golftell member communication app.
The app, now available within the my59 software, creates a NEW channel for members (and their guests) to 'privately' communicate their views direct with club management, via their hand-held device.
The app acts as an electronic comments card, encouraging feedback with the member in control over their preference of anonymity.
Feedback is received by management within the secure dashboard, away from the public eye and with total confidentiality. Clubs have the deciding factor on how, when and what feedback they wish to share with its members.
The app leads the member to channel their opinions into headline categories such as course condition, food quality, general facilities and customer service levels which also contain appropriate sub-sections for more specific feedback.
The app prompts the member to indicate their level of satisfaction based on a Great, Good, Average or Poor experience, meaning posting feedback is quick and easy. The member can also add supplementary comments and photos to reflect their ratings.
The app is incredibly smart, not only does it channel member feedback, managers can also break down their results as they utilise the pre-set demographic filters, which allow for further analysis based on member age, gender, handicap, membership category and playing frequency etc.
Like all 59club tools, managers gain industry benchmarks with the ability to make service comparisons to the best performing clubs and the my59 industry average.
Member feedback empowers clubs to make informed decisions to improve their member experience, which ultimately leads to enhanced levels of satisfaction, better retention and new member acquisition rates – and all this from just one powerful little app!
Simon Wordsworth 59club CEO said; "The introduction of the golftell member app to the my59 software suite will generate more avenues for the industry to glean customer opinions. The more communication channels we create, the more consumer voices are heard, and the more clubs scrutinise their experience, the better educated the industry will become to deploy a plan that will better serve its customers.
"But there's no quick win, as some of our best achieving clubs within the 59club awards will confirm, you have to continually invest time and efforts into service. What you gain from time spent with 59club is the perspective, the direction, the motivation and the skill set to advance".
The addition of the golftell member app to the my59 suite of Satisfaction Surveys and Mystery Shopping Audits creates the complete 'Quality Assurance' package for clubs to achieve sales & service excellence.
Anyone wanting further advice on how to advance service levels, improve member & visitor satisfaction, retention and revenue is urged to contact Mark Reed at 59club on 07958 584 607 or to visit www.my59online.com to sign up to a webinar session to learn more about 59club, my59 & the new golftell member communication app.
www.my59online.com | www.59club.com | www.golftell.net
[ad_2]

Source link