[ad_1]


1.57pm 29th March 2018 – Sponsorship – This story was updated on Thursday, March 29th, 2018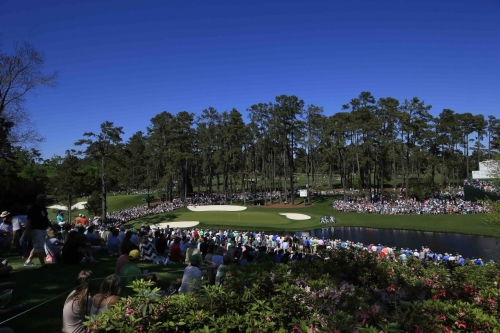 As April beckons, the golfing world turns its attention once more to Georgia, U.S.A, and the pristine, azalea-lined fairways of Augusta National Golf Club for the Masters Tournament, where Rolex has been an International Partner since 1999.
Through a mutual appreciation for tradition and heritage, as well as a timeless emphasis on etiquette, respect and sportsmanlike behaviour, the relationship between Rolex and golf now spans more than five decades. A broad and enduring relationship without comparison, it is Rolex's patronage of major tournaments, including the Masters, that embodies its premier position at the pinnacle of golf.
Now in its 82nd year, the first men's major tournament of 2018 invites the best professional and amateur golfers in the world, as well as past champions, to compete for the coveted Green Jacket.
It is the Augusta National Golf Club's iconic prize and the Tournament's storied traditions that endear it to a global audience. Among these are that all former champions are eligible for a lifetime invitation to the Masters, and the current holders of the Asia-Pacific Amateur Championship, British Amateur Championship, Latin America Amateur Championship, U.S. Amateur Championship, and U.S. Mid-Amateur Championship are not only invited to play, but also to stay on site in the famous Crow's Nest, above the Clubhouse.
During the Tournament week, highlights that are individual to the Masters include the Champions' Dinner; Par 3 Contest; and the Honorary Starters on Thursday morning, a responsibility that is currently performed by Rolex Testimonees Jack Nicklaus and Gary Player, who have nine Green Jackets between them.
Alongside Arnold Palmer, who won the Masters on four occasions, these were known as the Big Three, and were Rolex's first golfing Testimonees. Together, through the combination of their competitive and sportsmanlike spirit on the course and their friendship off it, they redefined the sport and inspired a generation of golfers.
Rolex is a committed, long-term partner of prestigious sporting events, as well as of exceptional individuals in these fields. Rolex's affinity with human achievement goes back to the pioneering origins of the company and its desire to support those whose determination and bravery inspire them to transcend their limits, as a constant inspiration for all.
MODERN ICONS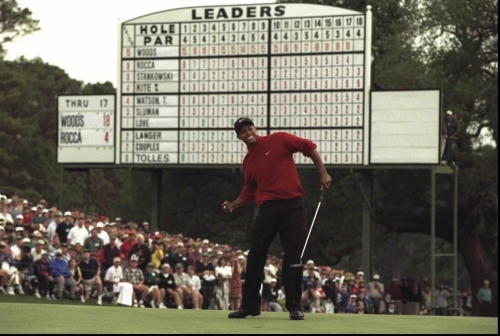 Following in the footsteps of the Big Three, in the 1980s and 1990s, new talents from both America and Europe emerged, and Testimonees including Tom Watson (U.S.), Bernhard Langer (Germany), Fred Couples (U.S.) and José Maria Olazabál (Spain) won seven Masters Tournaments between them.
It was then at the Masters in 1997 that a landmark victory by a 21-year-old Californian would begin his reign in a new era for modern golf. At the first major of his professional career, Tiger Woods became the Tournament's youngest ever winner, setting 20 Masters records and tying six others. Just as the Big Three had done so before him, fellow Rolex Testimonee Woods inspired millions of amateurs and a new generation of golfers. The 2018 Masters Tournament sees the much-anticipated return of the 14-time major winner to Augusta National Golf Club in a bid to win his fifth Green Jacket.
ROLEX NEW GUARD
Since the turn of the 21st century, there have been four further Rolex Testimonees to have won the Masters: Phil Mickelson (U.S.), Trevor Immelman (South Africa), Adam Scott (Australia) and Jordan Spieth (U.S.).
The 24-year-old Texan, Spieth, is part of a burgeoning group of young, aspirational golfers who confidently go about their business with integrity, maturity and respect as well as displaying skill, precision and ambition. They are the Rolex New Guard, a new generation of golfers who are asserting their authority on the sport and, in doing so, inspiring future generations of athletes to follow them.
In addition to three-time major winner Spieth, among these prodigious young golfers with an invitation to the 2018 Masters Tournament are Justin Thomas (U.S.), who won his first major in 2017, and Jason Day (Australia), who did so in 2015.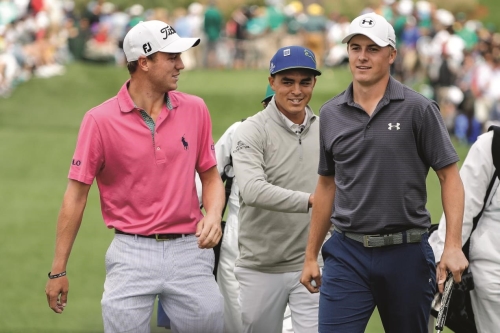 From those yet to achieve a major victory are Thomas Pieters (Belgium) who finished tied fourth in his first Masters appearance in 2017, and Japan's Hideki Matsuyama who has twice finished in the top 10 at Augusta National.
Meanwhile, golfers who have proven themselves with tour wins and have the opportunity to win their first major at the 2018 Masters Tournament include Testimonees Daniel Berger (U.S.), Bryson DeChambeau (U.S.), Matthew Fitzpatrick (United Kingdom), Haotong Li (China) and Jon Rahm (Spain), who has climbed more than 100 places in the Official World Golf Rankings since the beginning of 2017, to his current position of number three.
ROLEX TESTIMONEE MASTERS CHAMPIONS
Arnold Palmer (1958, 1960, 1962, 1964)
Gary Player (1961, 1974, 1978)
Jack Nicklaus (1963, 1965, 1966, 1972, 1975, 1986)
Tom Watson (1977, 1981)
Bernhard Langer (1985, 1993)
Fred Couples (1992)
José Maria Olazabál (1994, 1999)
Tiger Woods (1997, 2001, 2002, 2005)
Phil Mickelson (2004, 2006, 2010)
Trevor Immelman (2008)
Adam Scott (2013)
Jordan Spieth (2015)
Rolex www.rolex.com
The Official Site of The Masters https://www.masters.com/en_US/index.html
[ad_2]

Source link