[ad_1]


2.31pm 10th April 2018 – Travel – This story was updated on Tuesday, April 10th, 2018
Organisers also announce delivery of £14.4m of additional tourism business to Scotland off back of 2017 event
The organisers of the Scottish Golf Tourism Week have announced that this year's event will return to Fairmont St Andrews in Fife.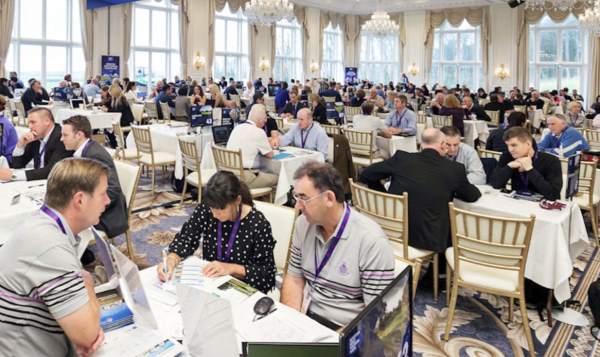 Having successfully staged the inaugural edition of this unique business-to-business forum in 2016, the five-star resort on the outskirts of St Andrews will once welcome delegates from around the world from October 29 to November 2.
Scottish Golf Tourism Week puts Scotland's leading golf businesses directly in front of some of the world's leading tour operators, creating more than 3,500 meetings in the process. There is also the chance for familiarisation trips across the country, allowing the visiting tour operators the opportunity to experience the very best of Scotland's internationally recognised golf and hospitality sectors.
Last year's event, which took place at Trump Turnberry in Ayrshire, was attended by tour operators representing 39 different countries and organisers are hopeful that a return to golf's spiritual home town this year will see the 2018 Scottish Golf Tourism Week be the most successful edition to date.
"We're hugely excited to be returning to Fairmont St Andrews this year," said event organiser Tom Lovering. "The Scottish Golf Tourism Week gives Scottish businesses the opportunity to present themselves to a international audience in the most coordinated and professional way possible.
"We identified that there was a gap in the market for an event such as this and, following a full evaluation of the 2017 edition, we were delighted to find that those few days in Ayrshire are expected to directly contribute £14.4million worth of additional business to Scotland by 2020. With the event only looking to grow over the next few years, it stands to reason that this figure will itself grow considerably."
Malcolm Roughead, Chief Executive of VisitScotland, added: "I'm delighted to see Scottish Golf Tourism Week returning to an iconic location in golf's spiritual home of St Andrews and look forward to Scotland welcoming the world's leading international golf tour operators to experience our golf tourism product first hand.
"Scottish Golf Tourism Week is a unique opportunity for a broad range of golf tourism businesses from across Scotland to engage with leading buyers from around the world, helping more businesses to internationalise and continue to grow Scotland's vital visitor economy."
Golf tourism is a vital part of Scotland's visitor economy, contributing in excess of £286 million to the country on an annual basis with the likes of golf courses, accommodation providers, bars, restaurants, retail and tourist attractions all benefitting from the strength of Scotland's golf tourism product.
Susan Beattie, head of tourism at Scottish Development International, remarked: "With 14 entries in the world's top 100 courses, Scotland consistently punches above its weight as a global golfing destination.
"Scottish Golf Tourism Week brings the international specialist golf trade to Scotland where 80 companies will have the opportunity to present their international offer to around 70 overseas tour operators."
For more information on the 2018 Scottish Golf Tourism Week, log-on to www.scottishgolftourismweek.co.uk or call 0141 353 2222
[ad_2]

Source link