[ad_1]

A new pro-am competition sponsored by Staysure, the insurance specialists for over 50s, is offering PGA Professionals and an amateur partner the chance to play at some of Great Britain and Ireland's finest courses. Known as the Staysure PGA Trophy, the competition carries a £30,000 prize fund and will be contested by PGA pros and a male or female amateur partner aged 50 or over.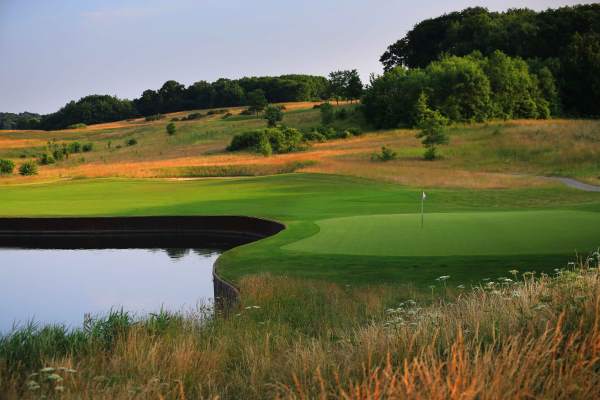 Seven regional qualifiers, played across Great Britain and Ireland, will determine the pairs taking part in the Grand Final from July 31 to August 1 at the London Golf Club near Sevenoaks, Kent.
Maxstoke Park, on the fringe of Birmingham, will host the first qualifier on Tuesday May 22 and the final place will be decided at Kings Hill, Kent on July 16. There will also be qualifiers staged in Scotland and Ireland.
The final will be contested before the Staysure Seniors Championship at the London Golf Club and the winner will earn £7,500. Dozens of prizes will also be up for grabs for amateurs.
In addition, all amateur finalists will also be given the opportunity to compete alongside a leading Staysure Tour player in the Staysure Seniors Championship which follows on August 2.
The new tournament was created as part of Staysure's major investment in golf which saw the company becoming the first title sponsors of the European Senior Tour in late 2017.
Ryan Howsam, Staysure chairman and founder, commented: "Staysure is the leading provider of travel insurance for over 50s in the UK. Our ambition is to become synonymous with senior golf across the UK and Europe and the launch of the Staysure PGA Trophy is something that epitomises that vision.
"We aim to provide golf club members and our customers a unique opportunity to play in a national golf tournament with the ultimate goal of playing alongside Staysure Tour professionals such as Paul McGinley at the Staysure PGA Seniors Championship at London Golf Club in August. We also have hundreds of money-can't-buy golfing prizes to be won throughout the season."
Tristan Crew, PGA executive director – members services, added: "We are delighted to welcome the Staysure PGA Trophy to the PGA tournament calendar. We are always looking at ways to provide more playing opportunities for our Members, and the introduction of this new pro-am competition is another example of how we are fulfilling that pledge.
"The London Golf Club has a reputation of staging top class international competitions and we are delighted to be working with a brand new title sponsor Staysure for this event. We wish all players the best of luck in their club competitions and we look forward to welcoming all eight finalists to London Golf Club for the Grand Final this summer."
Full details on how to enter can be found through the Staysure PGA Trophy online entry pack.
Staysure https://www.staysure.co.uk/
The Professional Golfers' Association www.PGA.info
[ad_2]

Source link