[ad_1]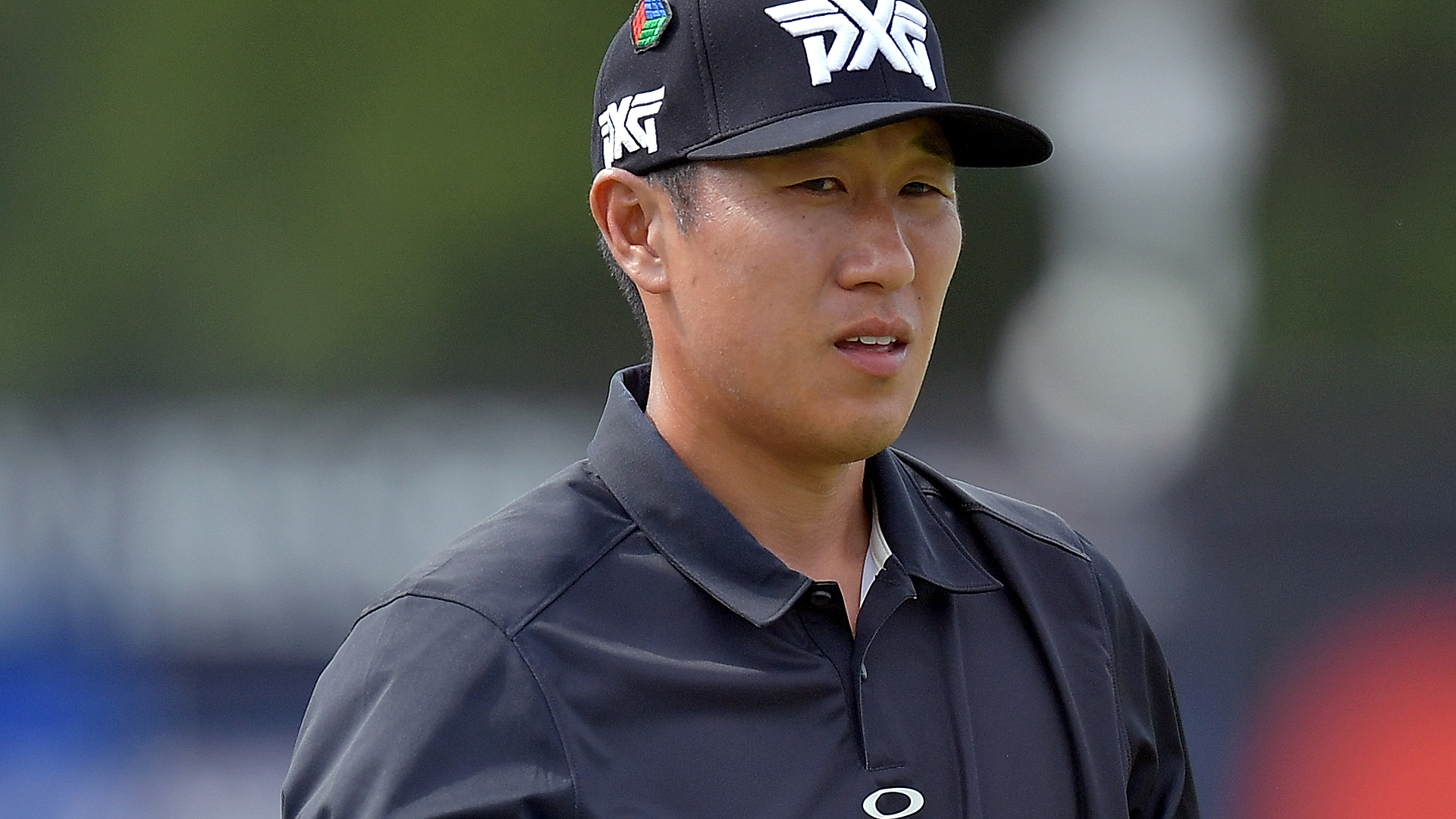 Here is how things played out in the Round of 16 on Saturday at the WGC-Dell Technologies Match Play. The week began with 64 players taking on Austin Country Club,but the field is dwindling. Click here for Day 3 match results:
Match 97: Bubba Watson (35) def. Brian Harman (18), 2 and 1. Watson was 1 down going to the eighth hole, but he won four of the next five holes to turn around this battle of lefties. A 12-foot putt for eagle at the 12th dropped, giving him a 3 up lead coming home. It was Watson's second eagle of the day. He looks as if he's still riding the confidence from that Genesis Open victory last month. Watson will advance to play Kiradech Aphibarnrat in the quarterfinals.
---
Match 98: Kiradech Aphibarnrat (28) def. Charles Howell III (59), 1 up. Aphibarnrat won in a late comeback, winning the final two holes. He holed a 9-foot putt for birdie at the 17th to square the match and won with an 8-foot birdie at the last. He had not led all day, not until that last birdie putt dropped. The 28-year-old Thai improved to 4-0 on this world stage after sweeping his group in the round-robin play. A four-time European Tour winner, Aphibarnrat is looking for his first PGA Tour victory. He will meet Bubba Watson in the quarterfinals.
---
Match 99: Kyle Stanley (45) def. Sergio Garcia (7), 3 and 1. Stanley birdied the eighth, ninth and 10th holes to go 3 up, and then he held off Garcia's run at him, eliminating the world No. 10 with birdies at the 16th and 17th holes. With the victory, Stanley has a chance at a nice Texas two-step, a chance to eliminate the two highest ranked players left in the field, the only players left among the top 10 in the world ranking. But, there's hard work to do in the quarterfinals, where Stanley will meet world No. 2 Justin Thomas.
---
Match 100: Justin Thomas (2) def. Si Woo Kim (50), 6 and 5. Thomas remains on fire in this format, steamrolling Kim a day after completing a round-robin sweep of his group by blowing away Francesco Molinari, 7 and 5. The Kim match felt like it was over shortly after it started, with Thomas making the turn 5 up. Thomas will advance to play Kyle Stanley in the quarterfinals.
---
Match 101: Cameron Smith (46) def. Tyrell Hatton (12), 2 and 1. Smith found himself behind early, falling 2 down after Hatton opened with back-to-back birdies, but Smith quickly rallied to win one of the best matches of the day. He birdied four of the next five holes to go 1 up. Hatton lost despite making seven birdies on the round. He lost despite making birdies at the 15th, 16th and 17th holes to the red-hot Smith, who made eight birdies. Smith will meet Alex Noren in the quarterfinals.
---
Match 102: Alex Noren (13) def. Patrick Reed (19), 5 and 3. In this Fire vs. Ice match, Ice won, with Noren making easy work of Reed. Really, though, Reed never got a flame going, and Noren wasn't going to help him the way Jordan Spieth did a day before. Reed was 2-over on his card before finally making his first and only birdie of the day at the 13th. Somewhere, European Ryder Cup captain Thomas Bjorn must have been smiling, watching Noren easily take down the formidable American match-play dynamo. Noren will meet Cameron Smith in the quarterfinals.
---
Match 103: Ian Poulter (58) def. Louis Oosthuizen (25), 2 and 1. Poulter's match-play mojo is going strong again, with the Englishman summoning the intensity that has made him so formidable in the Ryder Cup over the years. He was on fire Saturday, making eight birdies over the first 15 holes, if you count the concession he received hitting a wedge to 18 inches at the 13th hole. Poulter put a special putter in the bag this week, using the same flat stick that helped him lead the Euros to their historic comeback victory against the Americans at Medinah in 2012. Though Oosthuizen made four birdies in a six-hole stretch on the back nine, he still couldn't make it close. Poulter will meet Kevin Kisner in the quarterfinals.
---
Match 104: Kevin Kisner (32) def. Matt Kuchar (16), 1 up. Kuchar applied all kinds of pressure on Kisner on the back nine, but he couldn't get Kisner to fold in the best match of the day. Kuchar was 2 down with four to go but managed to pull all square going to the last. After missing a 15-footer for birdie at the 18th, Kuchar watched Kisner sink a 12-footer for his birdie to win. Kisner will meet Ian Poulter in the quarterfinals.
---
Match 105: Bubba Watson (35) def. Kiradech Aphibarnrat (28), 5 and 3. This was a tight match until Aphibarnrat's short game failed him on the back nine, with a chunked chip at the 10th, a clumsy pitch at the 12th and a heavy heavy pitch at the 13th helping Watson win four consecutive holes. Watson played his way into the semifinals of this event for the second time in his career. He ended up fourth in 2011. Watson will meet the Justin Thomas in the semifinals.
---
Match 107: Alex Noren (13) def. Cameron Smith (46), 4 and 2. With birdies at three of the first six holes, Noren took an early 3-up lead. Noren, however, made it more interesting than he would have liked the rest of the way. Noren lost the seventh hole with a three-putt bogey and lost the eighth failing to get up and down for par. Smith, though, never pressed Noren after getting that opening. He failed to make a birdie the entire round. Noren, who has won six European Tour events since the summer of 2015, has been knocking on the door to his first PGA Tour title this year. He lost the Farmers Insurance Open in a playoff in January and finished third at the Honda Classic last month. Noren will meet Kisner in the semifinals.
---
Match 108: Kevin Kisner (32) def. Ian Poulter (58), 8 and 6. Poulter gift wrapped Kisner an early 2-up lead, and Kisner pounced after that. Poulter, who was on such a torrid run until meeting Kisner, three-putted to lose the third hole with a bogey and then pulled his tee shot deep in a hazard to lose the fourth hole. Kisner birdied the fifth and sixth holes to race to a 4-up lead. Poulter had no answers. After making eight birdies in the morning Round of 16 , Poulter didn't make a birdie against Kisner, who will face Noren in the semifinals.
[ad_2]

Source link