[ad_1]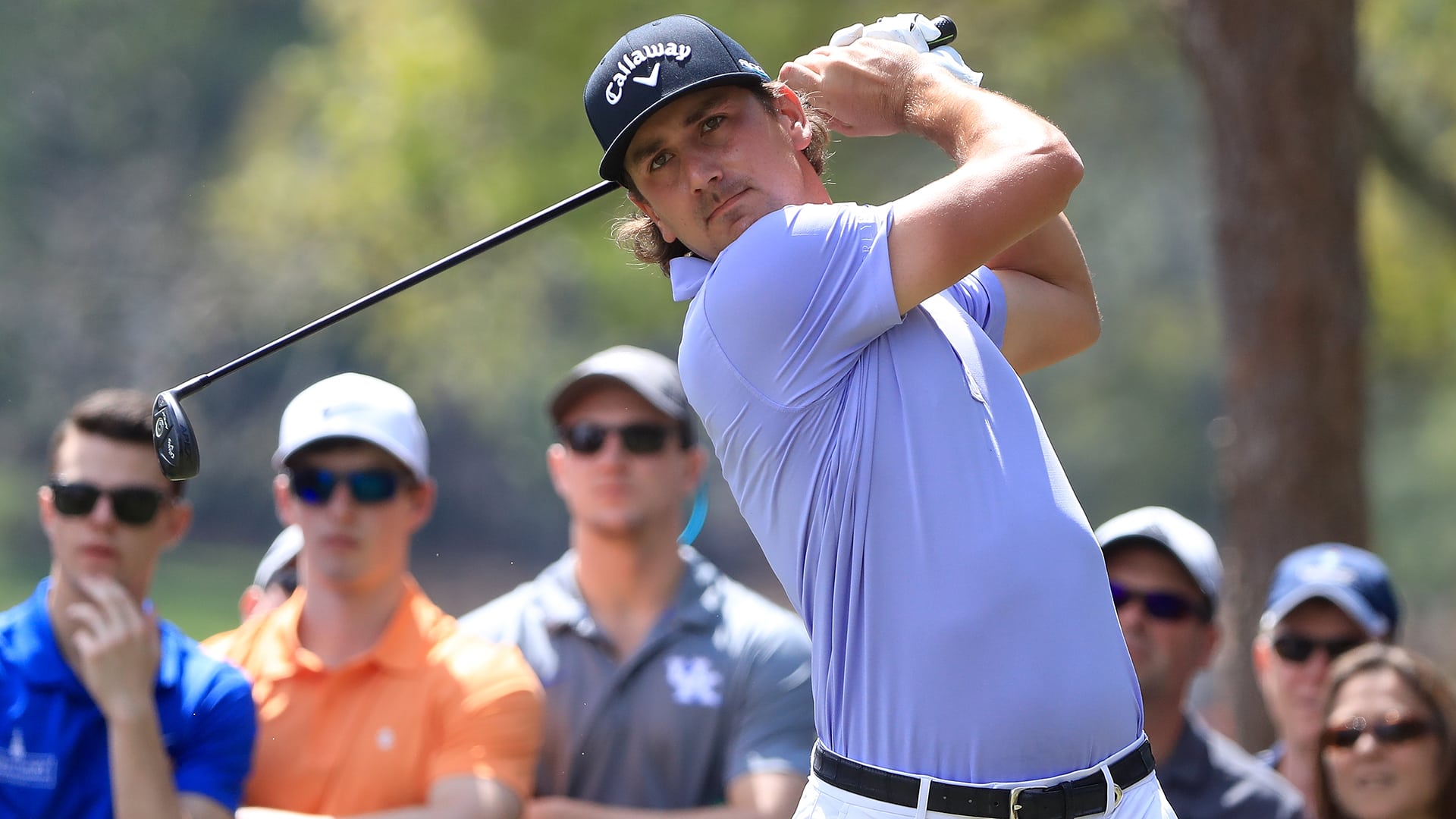 Kelly Kraft will miss the cut at the RBC Heritage thanks in large part to an unfortunate tee shot that hit a bird mid-flight.
According to a PGATour.com report, Kraft hit a 7-iron on the par-3 14th hole that he believed was heading for the green. But shortly after impact, the ball made contact with a bird. While the bird reportedly emerged unharmed, Kraft's ball ricocheted into a lake guarding the front of the green and he eventually made a double bogey.
Kraft signed for a 1-over 72, and at 1 over he finished the day one shot outside the projected cut line.
"It cost me the cut, most likely," Kraft said. "It was probably 30 yards off the tee box and this giant, black bird swooped in front of it and it hit it and the ball fell 20 yards short in the water. It would've been in the middle of the green. It might have been close. I got screwed."
---
Full-field scores from the RBC Heritage
RBC Heritage: Articles, photos and videos
---
According to the report, Kraft's playing partners were unsure how to proceed and flagged down a rules official to see if Kraft could re-tee without penalty. While such a provision exists for hitting an overhead power line, they learned it does not apply to making contact with a moving bird.
"The big difference is a bird is a God-made object, whereas the telephone wire is man-made," said PGA Tour rules official Dillard Pruitt. "It's just a stroke of bad luck. It doesn't happen very often, but today is Friday the 13th. Freaky Friday."
The decision reportedly didn't sit well with Kraft, who had a season-best third-place finish last month in the Dominican Republic but now will make an early exit from Hilton Head Island.
"It's kind of a dumb rule that you can't re-tee there," Kraft said. "If you hit a power line you can re-tee, and if a bird moves your ball while it's resting you can replace it. But there's nothing you can do about this. This has got to be more unusual than a hole-in-one."
[ad_2]

Source link