[ad_1]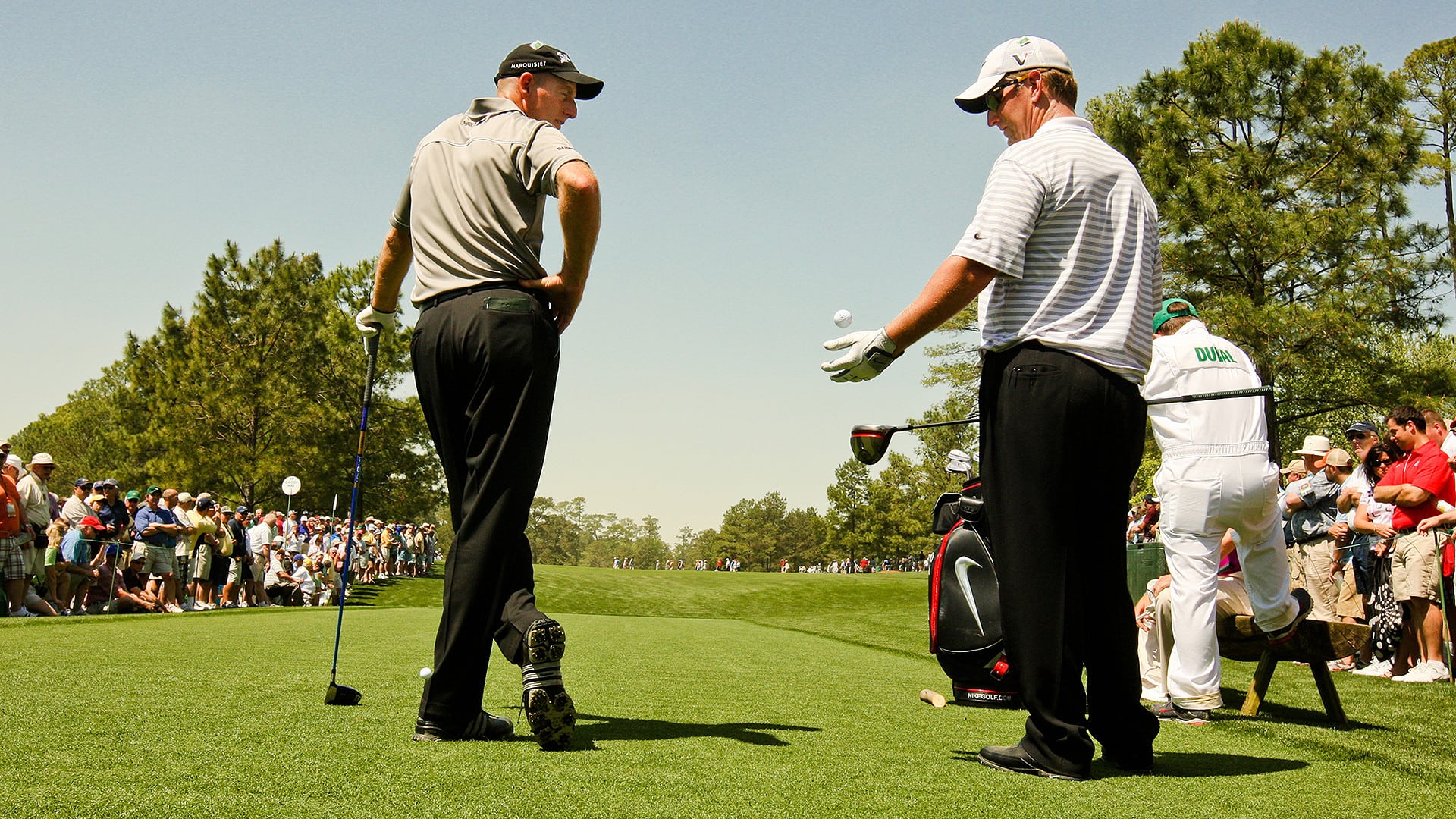 AVONDALE, La. – Jim Furyk and David Duval are the winningest two-man team here at the Zurich Classic, combining for 30 PGA Tour titles during their careers.
These days, they're also known for something else.
"We're probably the rustiest team in the field," Duval said with a laugh Tuesday. "Certainly the least rounds played."
Of the 80 teams in the field at TPC Louisiana, the Furyk-Duval partnership may have raised the most eyebrows.
Furyk, 47, has scaled back his schedule over the past few years, after dealing with a variety of injuries. As the U.S. Ryder Cup captain, he also has more on his mind than choosing clubs and reading greens. Duval, 46, has made only 11 Tour starts since 2014, transitioning instead to the broadcast booth.
---
Zurich Classic of New Orleans: Articles, photos and videos
---
And yet they're here, together, paired for just the second time in a Tour event. Furyk found that hard to believe. Of the dozens of rounds these two aging warriors have played over the past two-plus decades, they teed it up together in only one Tour event – the 2002 Invensys Classic at Las Vegas.
"I know we played a lot on Mondays and Tuesdays," Furyk said. "So playing in a tournament, that's going back 15 years ago. I can't remember last week who I played with, so …"
More vivid are his memories of their time together on what was then known as the Nike Tour.
"We had a span there where I think we played eight to 10 weeks in a row and we played practice rounds together," Furyk said.
Duval mentioned the idea of teaming up at the Zurich last year, and Furyk accepted. This is just a one-off, a chance for old friends to reconnect, even if their own expectations are low.  
"When the folks out there go play golf, their idea of golf is hanging out with their buddies, right? Folks that they love playing golf with, enjoy being around," Furyk said. "That's what this event gives us. To get back together is really what it's all about."
[ad_2]

Source link