[ad_1]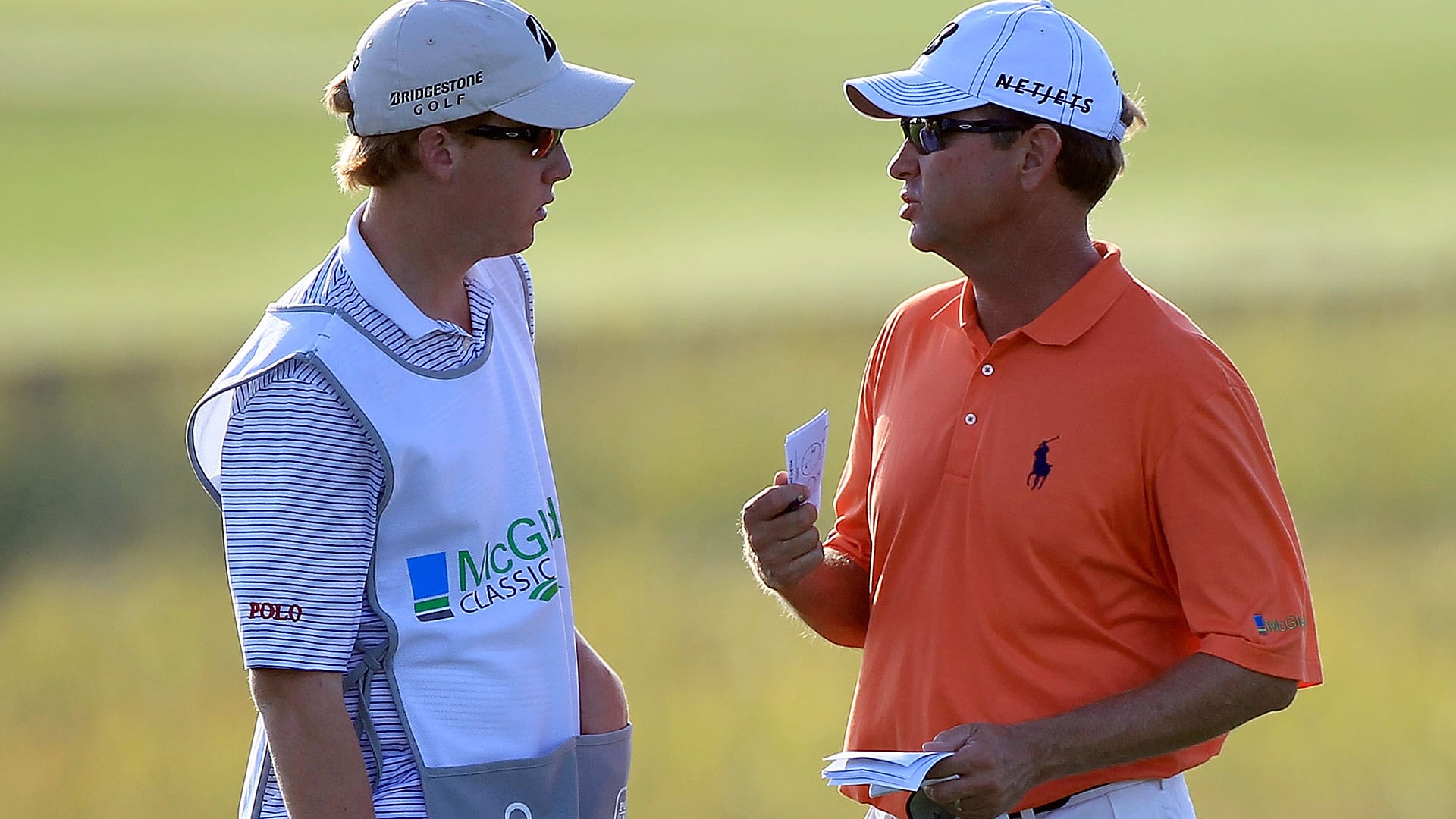 HILTON HEAD ISLAND, S.C. – Jordan Spieth tapped in for bogey and turned toward that iconic leaderboard adjacent to the 18th green at Augusta National.
It was the first time all day he'd allowed himself a peak. He hadn't checked after making birdie on his first two holes, after he made the turn at 5 under par, not even after his 33-footer for birdie at the 16th hole dropped to temporarily give him a share of the Masters lead with Patrick Reed.
"When I finished and I looked at the board, I could have been in the lead by two, and I could have been down four," Spieth said on Sunday at Augusta National "Neither one would have surprised me."
Many have balked at Spieth's claim, figuring it would be impossible for him not to have known his position considering Sunday's atmosphere and his proximity to final pairing, four holes behind him.
"Honest to God. Didn't look once today," Spieth stressed.
Spieth's approach to the final round, which he began nine strokes off the lead, is in juxtaposition to how Reed played his final 18 holes.
"I always, always watch leaderboards, no matter what event it is, whether it's the first hole on Thursday or the last hole on Sunday," Reed said. "For some reason, I always want to know where I stand."
Reed knew when Spieth tied him for the lead with his birdie at No. 16. And he was well aware of what Rickie Fowler, who would finish runner-up and a stroke back, was doing in the group ahead.
"To hear that roar on the last [which Fowler birdied], I just knew it had to be Rickie, because, you know, to win your first major is never going to be easy," Reed said "It's just a way of God basically saying, let's see if you have it."
The contrast in styles might have something to do with each players' personality. Reed, who is renowned as one of the game's top match-play opponents, seems to savor every uncomfortable minute. Spieth, at least on Sunday, wanted to box himself into a competitive cocoon and see where the day took him.
On Tuesday at the RBC Heritage, the should-you-or-shouldn't-you-look conversation was a frequent topic.
---
---
"You don't coach the fourth quarter of a football game without knowing what the score is," Lucas Glover reasoned. "I don't think I could do it with that round going. Kudos to [Spieth], and I don't know if you can play any of those holes differently. If bunkers were ponds on 18 [at Augusta National], it might be different. It's hard to criticize a 64 on Sunday at Augusta. I personally couldn't do it."
Robert Garrigus is the guy to ask when it comes to leaderboard watching. At the 2010 FedEx St. Jude Classic, Garrigus famously stepped to the 72nd tee with a three-stroke lead and pulled his drive wildly left and into a hazard. He would make a triple bogey-7 on the hole and lose a playoff to Lee Westwood.
"There was a situation where I didn't look at a leaderboard and I lost because I didn't look at it, so now I do," Garrigus laughed. "Some guys are against it, some are constantly looking. I think I have a feel for the situation where I know where I'm kind of at.
But there are just as many examples of a player who denied himself the chance to feel distracted and had it it work out, like Davis Love III at the 2015 Wyndham Championship.
After staring the day four strokes off the lead, Love played his first seven holes in 4 under par and moved into the lead with an eagle at the par-5 15th hole.
"When I walked off the last hole, [tournament official] Bobby Long came up and said, 'Congratulations,'" Love recalled. "I said, 'Well, I think I had to make that putt [for birdie at the 18th].' He was like, 'What are you talking about? You had a two-shot lead.'"
It was exactly what Dr. Bob Rotella had been trying to teach Love for years, to ignore the distractions and the pressure that accompanies outcome-driven thoughts.
"I made an effort after my hot start to say I'm not going to look at the leaderboard. I'm not going to think about the Masters. I'm not going to think about winning a golf tournament. I'm going to do my routine until I run out of holes," Love said. "Sometimes it works, sometimes it doesn't."
There are countless examples of players, like Reed, who rely on what's going on around them to dictate their actions, particularly late on Sunday.
At the 2016 Travelers Championship, Russell Knox stepped to the 16th tee and immediately sought out the closest leaderboard to determine how he would play the final three holes.
"I was two ahead with three to go, and I knew there was no one who could catch me. It made it more stressful, but it was nice to know that's what I needed to do," said Knox, who won a stroke. "The position [Spieth] was in, maybe he just said, 'OK, I'm not going to look and just go after it.' I would have been looking after I made the putt on 16."
Players are split on whether they should or should not look at a leaderboard, but there was consensus on one front – whatever works for you is the right answer.
[ad_2]

Source link