[ad_1]

AVONDALE, La. – When Brooks Koepka called last week, asking to team up at the Zurich Classic, Marc Turnesa was flattered but also apprehensive.
"I haven't been practicing, you know," he said.
"S—," Koepka replied, "I haven't been, either. So let's get practicing."
Turnesa is a former PGA Tour winner, but he's not a full-time player anymore. He's not even really a part-time one, either. He earned his real estate license in January, closes next week on a listing, and has spent the past two months renovating a villa in Jupiter, Fla., that he hopes to flip. Golf isn't just on the back burner – it's barely on the stove at all.
But Koepka was on the phone, in need of a partner for his first start in 15 weeks, and who was going to say no to that opportunity?
Living in South Florida, they've been friends for a while but rarely played together. For years they competed on different tours. Hung around in different circles. Then they met up at an event this winter at The Floridian, and their significant others became tight, and Koepka attended Turnesa's 40th birthday bash a few weeks ago.
"If I was playing golf, I think we'd play a little bit more going forward," Turnesa said, "but I'm a real-estate guy now."
And he became that guy out of necessity. 
Turnesa (nicknamed "Tuna") won in his first year in the big leagues, at the then-Justin Timberlake-sponsored Tour stop in Vegas in 2008. That year he pocketed more than $1.3 million, good for 81st on the money list. It appeared to be a great start to another great Turnesa career. 
Marc's great-uncle Jim won the 1952 PGA Championship. His grandfather, Mike, won six PGA Tour events. Six of Mike's brothers also played on Tour, including Joe, a 15-time winner. Brother Willie, the only non-professional of the group, twice won the U.S. Amateur (1938, '48) and the British Amateur (1947).
Marc, however, peaked during his rookie Tour campaign, never again cracking the top 170 in earnings.
---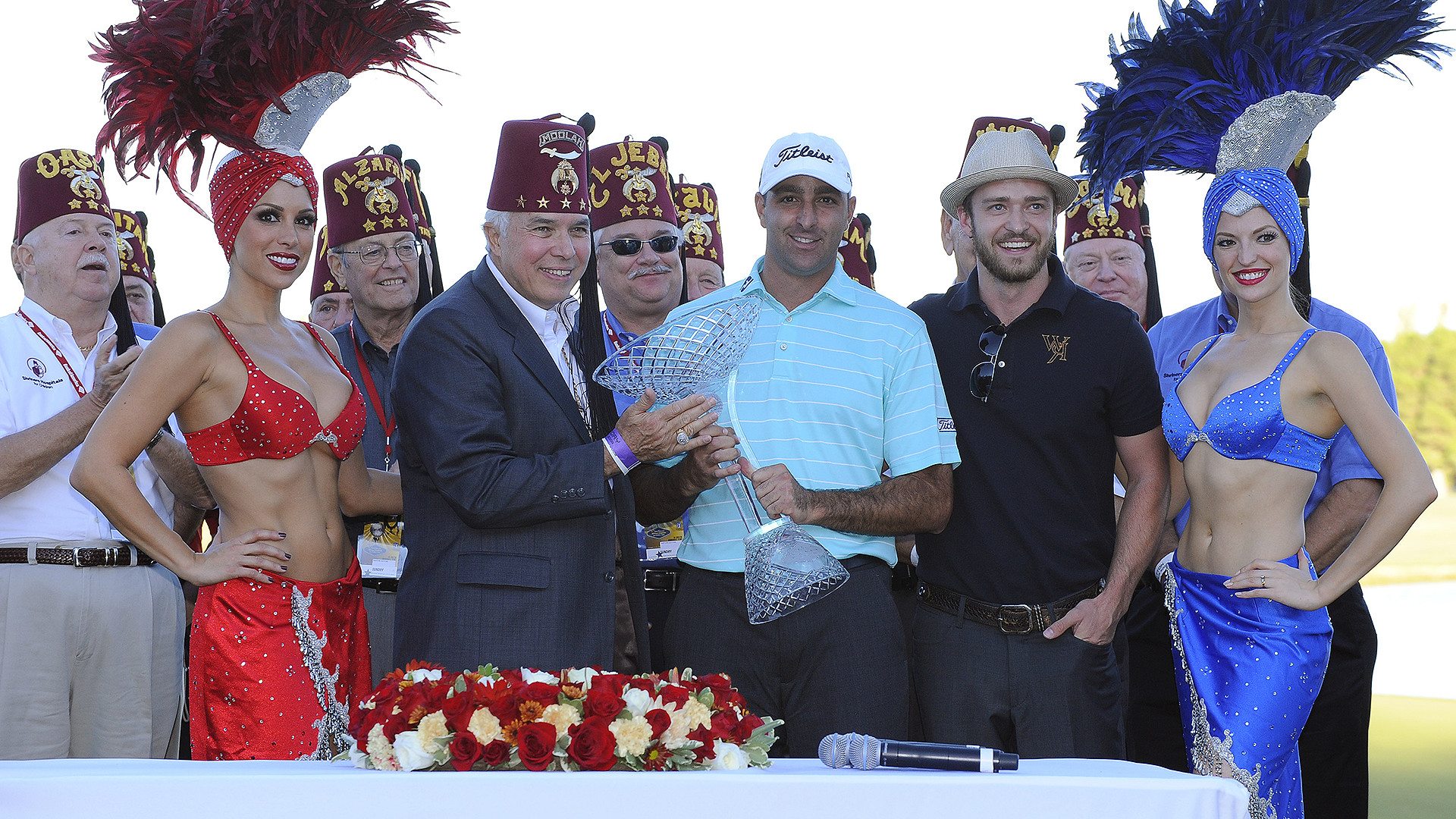 Full-field scores from the Zurich Classic of New Orleans
Zurich Classic of New Orleans: Articles, photos and videos
---
He was back on the Web.com Tour full-time by 2012, making only five cuts, and he banked less than $90,000 in 42 events over the past three seasons. Last year was particularly rough, missing 14 cuts in 20 starts and sinking into the 1,700s in the world rankings. After another flameout at Q-School, he decided it was time to look elsewhere – so he became a real-estate agent, working in Jupiter for Springbok Realty.
"It's just time for a change," he said. "It's a break I needed, and it might be a full-time break. I'm really glad I did it, and it's something I should have done a few years ago, to be honest."
Two of his listings are available online, including the 1,324-square-foot, two-bedroom villa a half-mile from the beach that he completely renovated himself. The only golf he's played this year was at the Tour's opposite-field event in the Dominican Republic. He realized the Friday before the event that he'd get in through his minimal past champion's status, so he began practicing at the last minute, shot rounds of 72-75 and just tried to enjoy the walk. It was his eighth consecutive missed cut.
"It was nice just to get away," he said. "It was a nice change of pace from grinding away on that house, but that's all it was – a break."
At least until Koepka called last week.
The reigning U.S. Open champion had been out since early January with a torn ligament in his left wrist. He practiced at Medalist for three days early last week, felt pain-free and decided that he'd ease back into action at the Zurich. His options for a partner were limited so late in the process, but he immediately noticed Tuna on the list of eligible players. He called him Wednesday, eight days before the start of the opening round.
After only a little arm-twisting, Turnesa was in. "Perfect," Koepka said. "Let's do it."
They'd played together only once, a few years ago, when Koepka and then-roommate Peter Uihlein were just starting on the European Challenge Tour. Since then, Turnesa has followed him with interest as he became a rising star, a top-10 player in the world, one of the game's preeminent ball-strikers and a major champion.
"It was a pretty cool gesture for him to call me," Turnesa said.
But even with the tournament approaching, he couldn't practice until Saturday. He played the next five days in a row, pleasantly surprised by the results.
"I took a totally different approach this time," he said. "Normally I'd be trying to grind away and practice and cram, and this time I was like, to hell with it. What I have is what I have, and to be honest with you, I've been hitting it great. Like, really good. It kind of surprised them, and it surprised myself a bit, too. I was expecting to play pretty good."
But there's a massive difference between recreational and PGA Tour golf, and Turnesa discovered that right away. Fueled by adrenaline, Koepka was now bombing it 60 yards past him. He was in the same group as another major champion, Jason Day. TV cameras set up behind him.
After a textbook start, he three-putted the first green. The next 15 holes after that? "They were terrible," he said. "The bell goes off, and it wasn't quite the same."
For much of the round, he sailed drives off-line (including one completely stymied behind a tree), mis-hit iron shots and raced straightforward pitches past the cup. He made six bogeys and didn't count a score on three other holes. On the 15th tee, after his push-slice bounced off the cart path and headed toward an adjacent fairway, he turned to Day and smirked, "That might help me." The entire group exploded with laughter.
There was one bright spot – when he curled in a 20-footer on 17, after Koepka flagged his tee shot to 3 feet. Koepka raised both of his hands. Turnesa sarcastically punched the air. The caddies bumped fists.
"It was nice to see it," Koepka said afterward. "You just want to see your partner do well."
Betraying little rust, even after nearly four months off, Koepka carried the team to an opening 67 in fourballs and said afterward that his game is "where it should be in April."
"I'm a little surprised how good he's hitting it," Turnesa said. "It doesn't look like he's missed a step. I'm about the only guy who can hold him back out here. If he had a partner, he'd be doing real well right now."
Perhaps, because on Friday, they combined to make just one birdie in alternate shot and slumped to a 78, leaving them near the bottom of the leaderboard and heading home to South Florida a few days early.
Another week inside the ropes won't be enough for Turnesa to recommit himself to the game he's played for so many years. If anything, being around Koepka reminds him how steep the road back would be.
"I miss it out here, I'm not going to lie," he said. "But playing out here and missing cuts every week, that's not how I want to play.
"I've been doing this real-estate thing for a short time now, and I'm good at it. It doesn't matter what I do. If I'm successful at it, that's what I want to do. So I'm going to continue going down that road."
[ad_2]

Source link