[ad_1]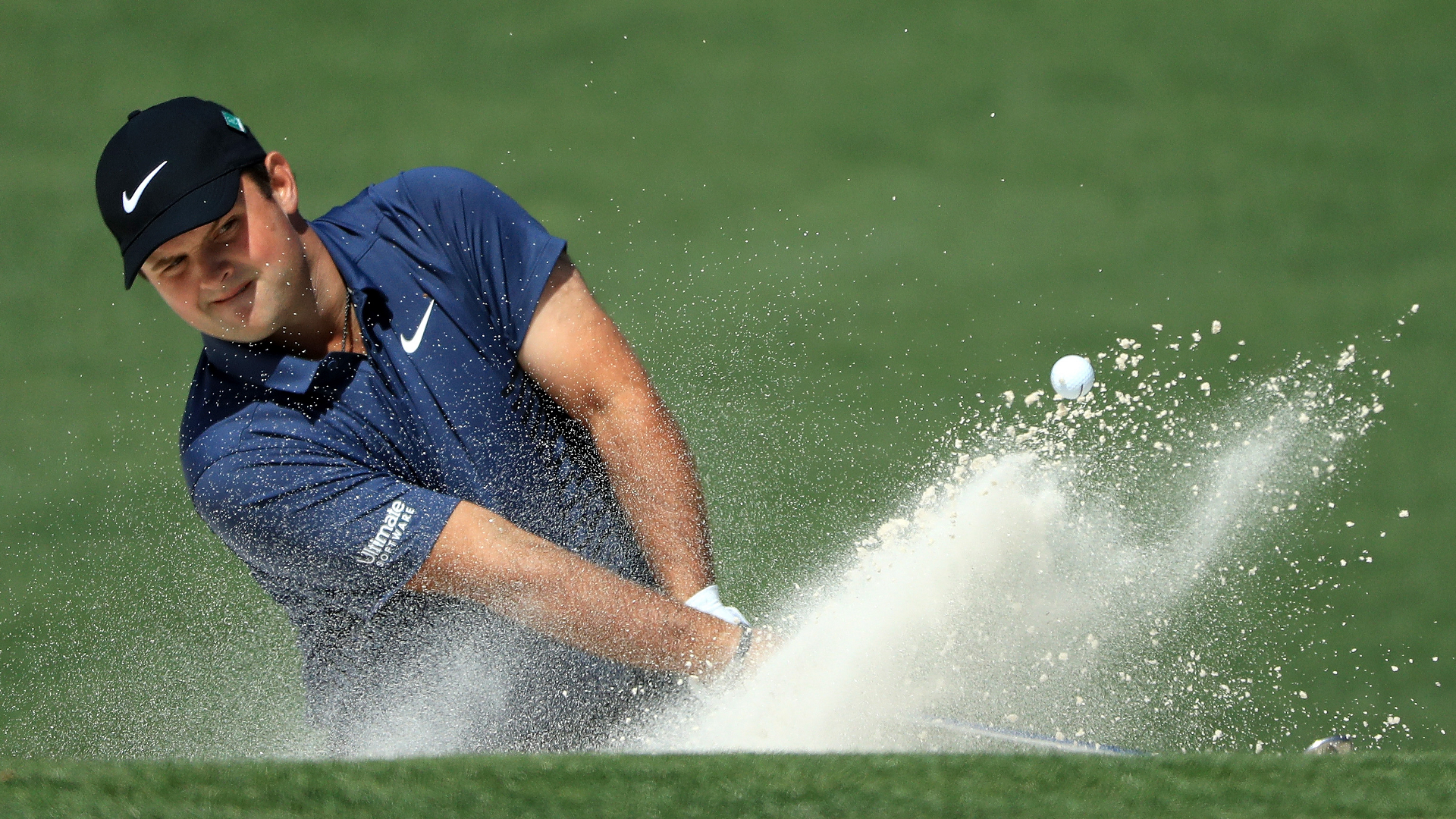 AUGUSTA, Ga. – Used to big spots and even bigger pressure as the lightning rod on all of those U.S. teams, Patrick Reed finds himself in a new position at the Masters: Solo leader, with a host of major champions lined up behind him.
Reed ran off three consecutive birdies on three different occasions Friday during a 6-under 66 that gave him a two-shot lead over Marc Leishman at Augusta National.
But if Reed thought Hazeltine was rocking, just wait until Rory McIlroy, Jordan Spieth or Dustin Johnson charge up the leaderboard this weekend.
Of the top 13 players here, eight have won a major. That includes McIlroy, who is gunning for the career Grand Slam. And Spieth, in the mix for another green jacket. And Johnson, the No. 1 player in the world. And Justin Thomas, the hottest player in the game.
It's a daunting task, outlasting all of those boldfaced stars, but when has Patrick Reed backed down from a challenge?
Asked what the stacked leaderboard means for his approach, Reed replied flatly: "Nothing. I'm going to do the same thing I've been doing. My game plan has gotten me to this point, and I have 36 more holes to stick to my game plan."   
---
Masters Tournament: Scores | Live blog | Full coverage
---
Working in the frontrunner's favor: Augusta National is a difficult course on which to make up ground. Even the pursuers acknowledge this. "When you start to go for pins and you start chasing it," McIlroy said, "that's when you can bring in some trouble and make mistakes."
Everyone seems likely to make mistakes in the third round. The challenge here is already immense, trying to land shots in a three-yard window on firm, speedy greens, but the issues could be compounded Saturday by heavy rain and 30-mph gusts.
"With the weather conditions (expected)," Leishman said, "we're gonna have to worry about ourselves and not what everyone else is doing."
At least they don't have to worry about the game's two biggest stars, Tiger Woods and Phil Mickelson. They blew themselves out of the tournament with sloppy second rounds, and they now sit 13 and 14 shots back, respectively.
Playing in the same group as Woods, Leishman shot 67 to earn his spot in the final group. His round was highlighted by his bold decision on the par-5 15th. Needing to keep pace with Reed, Leishman (who almost exclusively hits a cut) had no choice but to play a 40-yard hook around the pines for his 223-yard approach. The margin for error was razor-thin – any shot that doesn't carry the front edge rolls back into the creek, and a ball racing over the green leaves a tricky up-and-down – but his shot was perfect. His ball landed on the front edge and trickled within 6 feet of the cup for eagle.
---
Masters 2018: Marc Leishman | 15th Hole, Round 2 pic.twitter.com/QuxH2MI37b


— Masters Highlights (@MastersMoments) April 6, 2018
---
"To win this tournament you're gonna have to take a chance at some point," he said, "and that was one where the reward was worth the risk."
Leishman, 34, has significantly more big-game experience than the 27-year-old Reed. The burly Australian lost a playoff at the 2015 Open, and five years ago, he had a front-row seat to greatness here at Augusta, riding shotgun during Adam Scott's breakthrough victory in 2013.
"I saw first-hand what it takes to win around here," he said.
Reed has been a menace in team events, the American version of Ian Poulter, but to this point has failed to deliver in the game's biggest individual events. Reed shared the halfway lead at the 2015 U.S. Open, but in 16 career major starts, he has posted just one top-10 finish – last August, at the PGA, where he finished in a tie for second but bogeyed the 72nd hole to clear the way for Thomas.
"It's not a position I feel is really any different," he said.
Despite leading nearby Augusta State to back-to-back NCAA titles in 2010-11, Reed hasn't enjoyed the same success at the home of the Masters. He'd broken par in just two of his previous 12 rounds here.
This week, Reed has 22 one-putt greens and birdied all eight of the par 5s to take his first outright lead in a major, at 9-under 135.
"I feel like I'm in a better frame of my golf game and mentally coming in," he said. "I've done all the work. I know where I need to leave the golf ball, and it's now just going out here and executing the game plan and staying disciplined enough to actually stick to that game plan."
The big-name major winners behind him understand that it's not always that simple.


[ad_2]

Source link