[ad_1]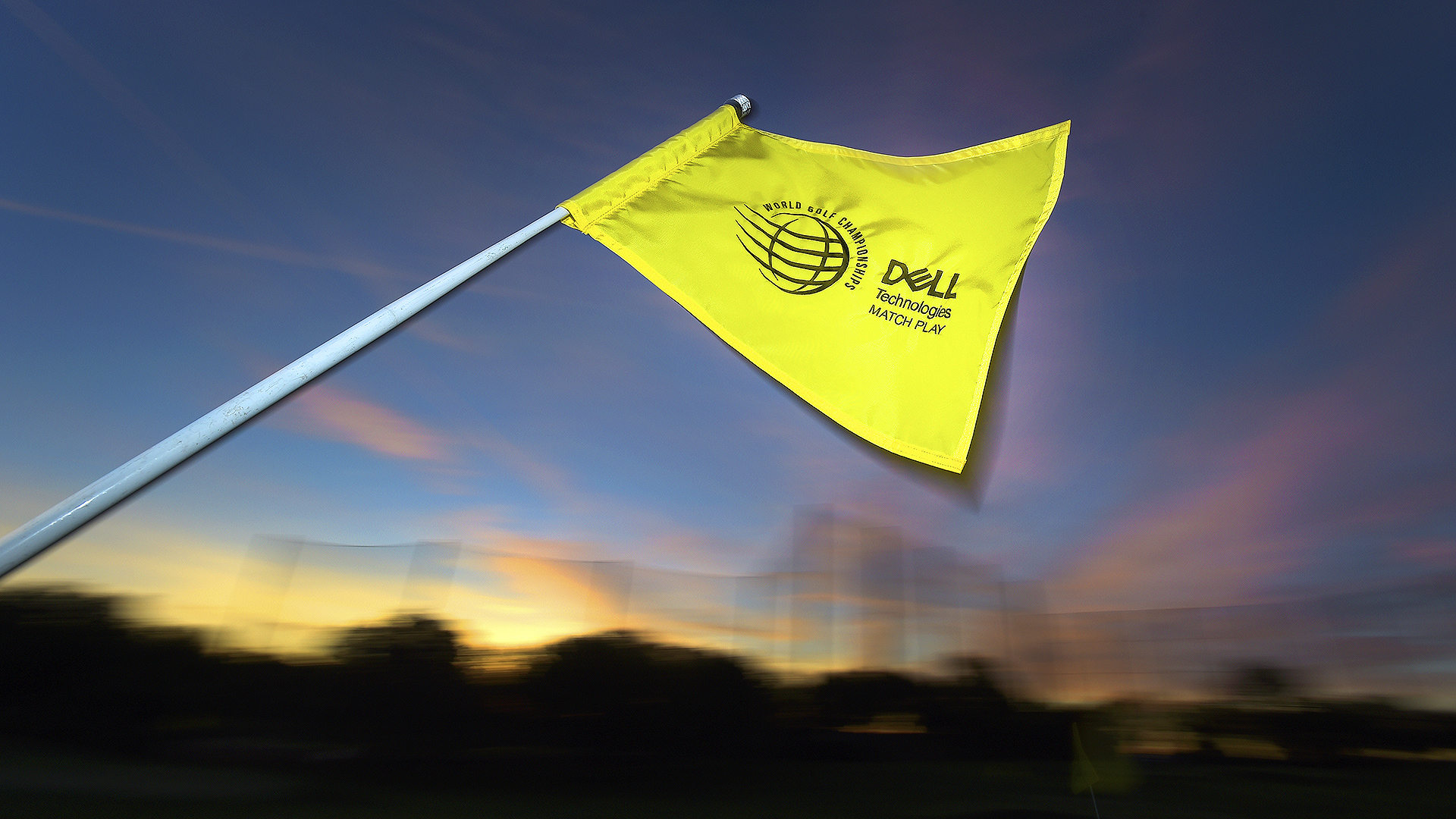 AUSTIN, Texas – Sunday's Final Four at the WGC-Dell Technologies Match Play will include a pair of Georgia Bulldogs, a two-and-done phenom from Alabama and a Swede from Stockholm via Stillwater, that would be Oklahoma.
Just like that other tournament, right?
Actually, for all the volatility in the NCAA men's basketball tournament, it's not even in the same league as this year's Match Play, where just a single player who began the week seeded inside the top 10 is still playing.
But what the event may lack in star power it's certainly made up for with stellar performances, starting with Justin Thomas who is the PGA Tour's most avid Alabama fan and the tournament's second-seeded player.
After not losing a match in three days of pool play, Thomas again cruised through his morning Round-of-16 bout with Si Woo Kim, 6 and 5; but found himself in an unfamiliar position early in his quarterfinal match against Kyle Stanley.
Having not trailed during any point in his matches this week, Thomas bogeyed the second hole to fall behind.
"I was hoping to never trail this whole week. I thought that was unbelievable that [2017 champion Dustin Johnson] did it last year," Thomas said. "I'm going out there this afternoon, and I was like, 'Man, I have got a chance of doing this, too.' Then I missed a 3-footer on 2 and shot that out the window."
The world's second-ranked player was nearly perfect the rest of the way, regaining the lead with three birdies in four holes starting at No. 5 and closing Stanley out with a bogey-free finish.
---
WGC-Dell Technologies Match Play: Full bracket | Scoring | Group standings
WGC-Dell Technologies Match Play: Articles, photos and videos
---
It's all part of an impressive turnaround for Thomas, who had been slowed in recent weeks by dental surgery followed by a bout with the flu, which nearly prompted him to miss the Match Play.
"I had a pretty serious conversation with my dad on Monday if I was going to play," said Thomas, who can unseat Johnson atop the Official World Golf Ranking if he advances to the championship match. "I never want to play in a tournament, first off if it's going to hurt my health. If I was sick or really sick, me trying to play this week wasn't going to do me any good."
His improved health has dovetailed with his increasingly better play at Austin Country Club and he's now two matches away from winning his first World Golf Championship.
Like the NCAA tournament, however, being one of the last four standing only means more work, and Thomas will have plenty to keep him busy when he sets out early Sunday in a semifinal match against Bubba Watson.
Although Watson hasn't been as dominant as Thomas, his ability to overpower any course, any time, has been evident this week following victories over Brian Harman, 2 and 1, and Kiradech Aphibarnrat, 5 and 3, on his way to the Final Four.
"When you're hitting an 8-iron and another guy is hitting a 7- or another guy is hitting a 6-iron, obviously that's going to change everything," said Watson, who played his college golf at Georgia. "It's like LeBron James, when he jumps, he jumps higher than I do, so it's an advantage. When you're hitting the driver good and those guys you're naming, they're known for hitting the driver pretty well, just like Thomas is doing right now, he's been hammering it. Anytime that you're hitting the driver somewhat straight, it's an advantage."
But if Bubba is a familiar foe for Thomas, he may want to do a quick Google search to fill in the blanks on one of his potential final opponents.
While Alex Noren is still a relatively unknown player to many American fans (and that's certain to change in September at the Ryder Cup), it's only because they haven't been paying attention. The Swede, who attended Oklahoma State, has been dominant this week, sweeping the group stage followed by a 5-and-3 victory over Patrick Reed in the Sweet 16 and a 4-and-2 triumph over Cameron Smith in the quarterfinals.
"I've always liked match play because the outcome is quite direct," said Noren, who will face Kevin Kisner in the semifinals. "In match play, you've just got to be really focused all the time and anything can happen. And then you have to play good each round. You can't just give up a round and then think you've got three more."
But if a JT vs. Noren final would be the perfect Ryder Cup primer, the dream match up for Thomas in the championship tilt might be Kisner.
Kisner lost a friendly wager to Thomas earlier this year at the Sony Open when Alabama defeated Georgia in the NCAA National Championship football game and he had to wear an Alabama jersey while he played the 17th hole on Thursday.
Kisner would certainly appreciate the chance at a mulligan. And the way the duo have been rolling in birdie putts this week, it has the potential to be just as entertaining as that other tournament.
[ad_2]

Source link