[ad_1]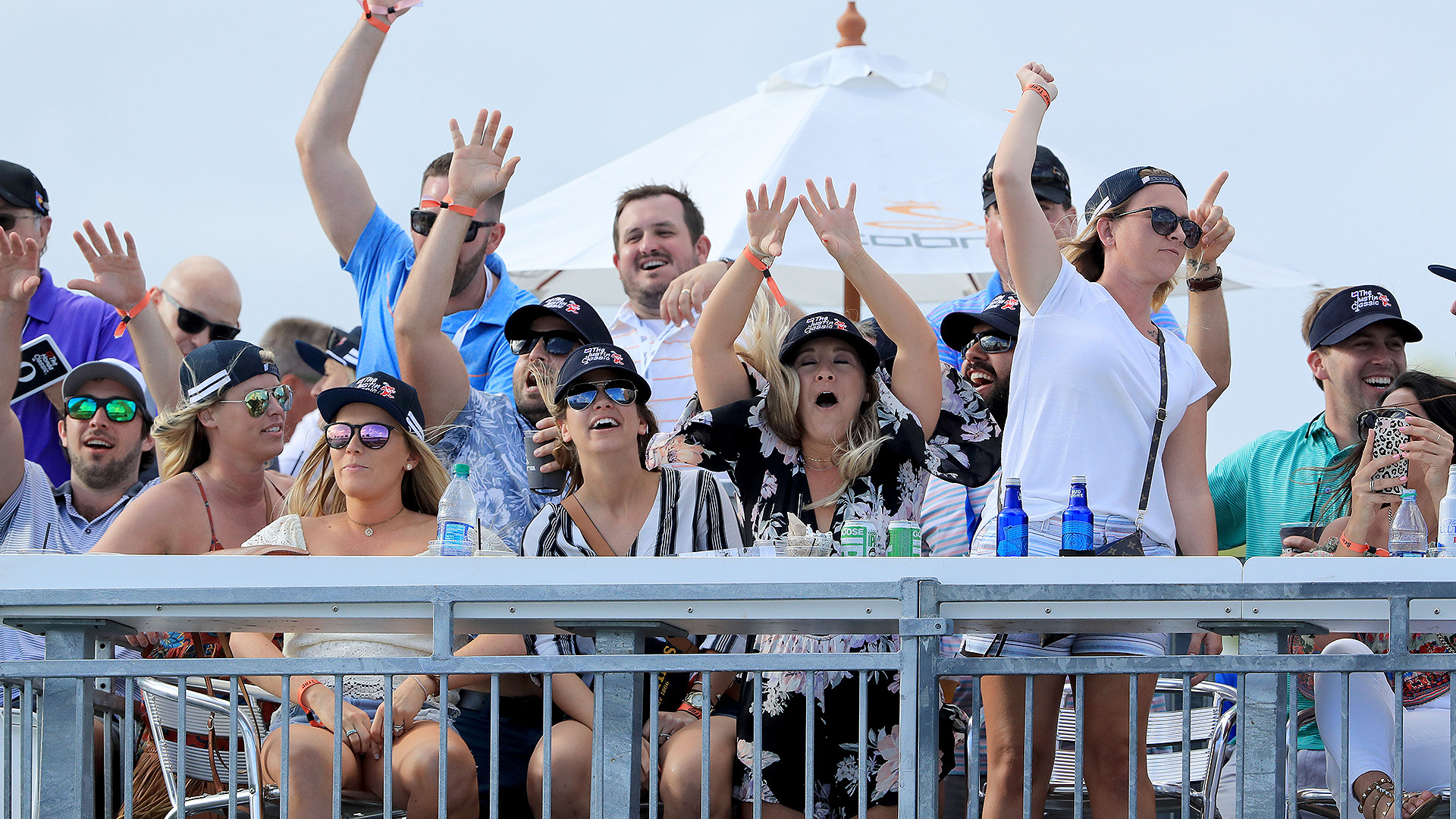 AUSTIN, Texas – Fan behavior has become a hot-button topic on the PGA Tour in recent weeks, with Rory McIlroy suggesting on Saturday at the Arnold Palmer Invitational the circuit should "limit alcohol sales on the course."
The Tour's policy is to stop selling alcohol an hour before the end of play, which is normally around 5 p.m., and on Wednesday at the WGC-Dell Technologies Match Play commissioner Jay Monahan said it's something the Tour is monitoring.
"When you have people who aren't behaving properly and they've had too much alcohol, then I agree [with McIlroy]," Monahan said. "In those incidences those people who are making it uncomfortable for a player alcohol sales should be cut off."
---
WGC-Dell Technologies Match Play: Full bracket | Scoring | Group standings
WGC-Dell Technologies Match Play: Articles, photos and videos
---
Fan behavior became an issue with some players when Tiger Woods returned to competition at last month's Genesis Open. During the final round of the Honda Classic Justin Thomas had a fan removed when he yelled for Thomas' tee shot at the par-4 16th hole to "get in the bunker."
Monahan declined to address Thomas' situation at PGA National specifically, but he did seem to suggest that as interest grows and the Tour continues to attract more mainstream sports crowds, vocal fans will continue to be the norm.
"I believe that there was more that went into it that preceded and in a situation like that we're hopeful our players will reach out to our security staff and they can handle that," Monahan said. "[But] yelling, 'get in the bunker,' that's part of what our players have to accept. In any sport, you go to an away game, in any other sport, and people aren't rooting for you. Sometimes out here you're going to have fans that aren't rooting for you, but they can't interfere with what you're trying to do competitively."
[ad_2]

Source link