[ad_1]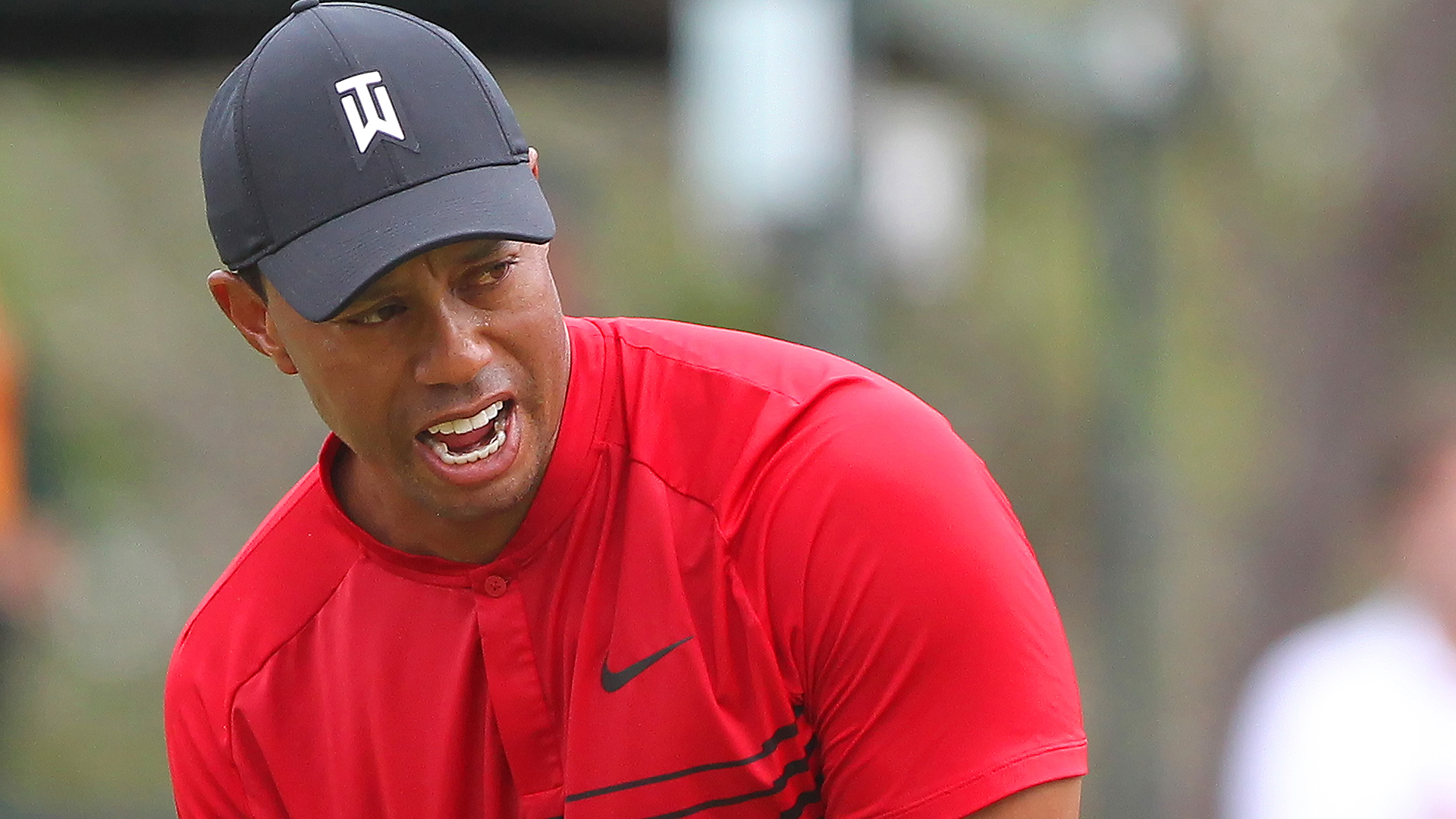 Paul Casey said if he couldn't win the Valspar Championship on Sunday, he wanted Tiger Woods to win.
Jordan Spieth said today's generation wants a showdown against a resurgent Woods.
"We want that chance to be able to battle it out with him on Sunday," Spieth said.
Rory McIlroy said the same thing not so long ago.
"I would still love to have a crack at him down the stretch in a major," McIlroy said.
That all begs a question.
Are you guys nuts?
Don't you see what's happening?
Maybe you need a pair of those special sunglasses Rowdy Roddy Piper wore in John Carpenter's cult film classic "They Live," the glasses that allowed Piper to see the real horror engulfing him. 
Yeah, boys, he looks like a kinder, gentler Tiger, but this could be your worst nightmare.
This could be the monster back from the dead.
This could be the beast back from the grave, coming for all of you. By the looks of it, he's coming in the not-too-distant future to rip all your hearts out.
If Woods comes all the way back, and, astonishingly, that looks like where he could be headed in a hurry, you're all going to know what it's like to be extras in a Carpenter horror film.
You're all going to be reduced to teenage scream queens.
So snap out of it.
If you get caught up admiring the comeback, if you allow this guy to get a taste of winning again, to build momentum and confidence again, you're going to end up fighting over his scraps, just like all those guys who got beat up in Woods' prime.
---
Arnold Palmer Invitational: Articles, photos and videos
---
And, whatever you do, don't let him get a 54-hole lead.
You're really screwed if you do that.
Woods was Michael Myers with a 54-hole lead.
An unstoppable force.
After losing to Ed Fiori at the Quad Cities Classic as a rookie in 1996, Woods went 13 years without coughing up an outright 54-hole lead. Y.E. Yang ended that run at the '09 PGA Championship. Woods was 47-3 with at least a share of the lead as a pro before the loss to Yang.
Yeah, there's a little tongue in cheek in this hyperbolic writing, but just a little, because Woods really does look scary close to realizing his full powers.
At 42, with head-shaking swing speed and power, with a short game that looks every bit as good as it ever did, Woods appears to be reawakening.
Or reanimating, if we're staying on script.
A little sharper iron play Sunday, a couple more putts holed, and Woods wins the Valspar Championship.
The Masters is just four weeks away, and Woods looks as if he has his game closer to winning there than Spieth and McIlroy.
Spieth, 24, played the first two rounds at Innisbrook with Woods, and by the weekend Spieth was in front of a TV somewhere watching Woods try to win. Well, we're presuming Spieth was watching, because who wasn't?
McIlroy, 28, missed the cut, too.
Yeah, who really knows where this all goes, because it's still conjecture, but all you lads admiring Woods' return might want to talk to the boys who got beat up by him. You might want to ask to see their scars.
Because while so many of you have already carved out nice careers in Woods' absence, your opportunities at making more history might be more limited for a while.
If you let Woods win another major, it's great for all of us who love golf, but not so much for you. If you allow him to win next month at Augusta National, you're going to feel a shadow falling on you that is darker and colder than any you have ever felt in the game.
If you allow Woods to win his 15th major, you guys won't mean Jack, literally. You will become annoying nuisances and obstacles in the monster story that will reignite.
You'll be in the way of . . . Tiger Woods vs. Jack Nicklaus.
If you allow Woods to renew his pursuit of Jack in any meaningful way, that's all we're going to care about for a while.
So snap out of it. You've got work to do.
[ad_2]

Source link