[ad_1]

Bubba Watson rolls at the Match Play, Justin Thomas comes up short, Masters favorites show their weaknesses, Tony Romo struggles and more in this week's edition of the Monday Scramble:

Not even Bubba Watson thought he'd reach the final of the WGC-Dell Match Play – he scheduled a family vacation that was set to depart on Sunday.
And before his out-of-nowhere win last month at Riviera, who could have blamed him?
Last year, Watson was physically ill, down 20 pounds, and mired in one of his worst seasons after a bizarre decision to change his golf ball. It was the lowest point of his career, and maybe even his life. At 39, as a devoted father and husband with interests that stretched far beyond golf, he seemed closer to retirement than another major.
But now, after a lot of soul searching and a heart-to-heart with wife Angie, Watson seems as hungry as ever, winning twice before the Masters for the first time in his career.
Just like that, it's all on the table again – a third green jacket, a Ryder Cup berth, maybe even a Player of the Year title.
Yes, Bubba's back, and it's one heck of a comeback.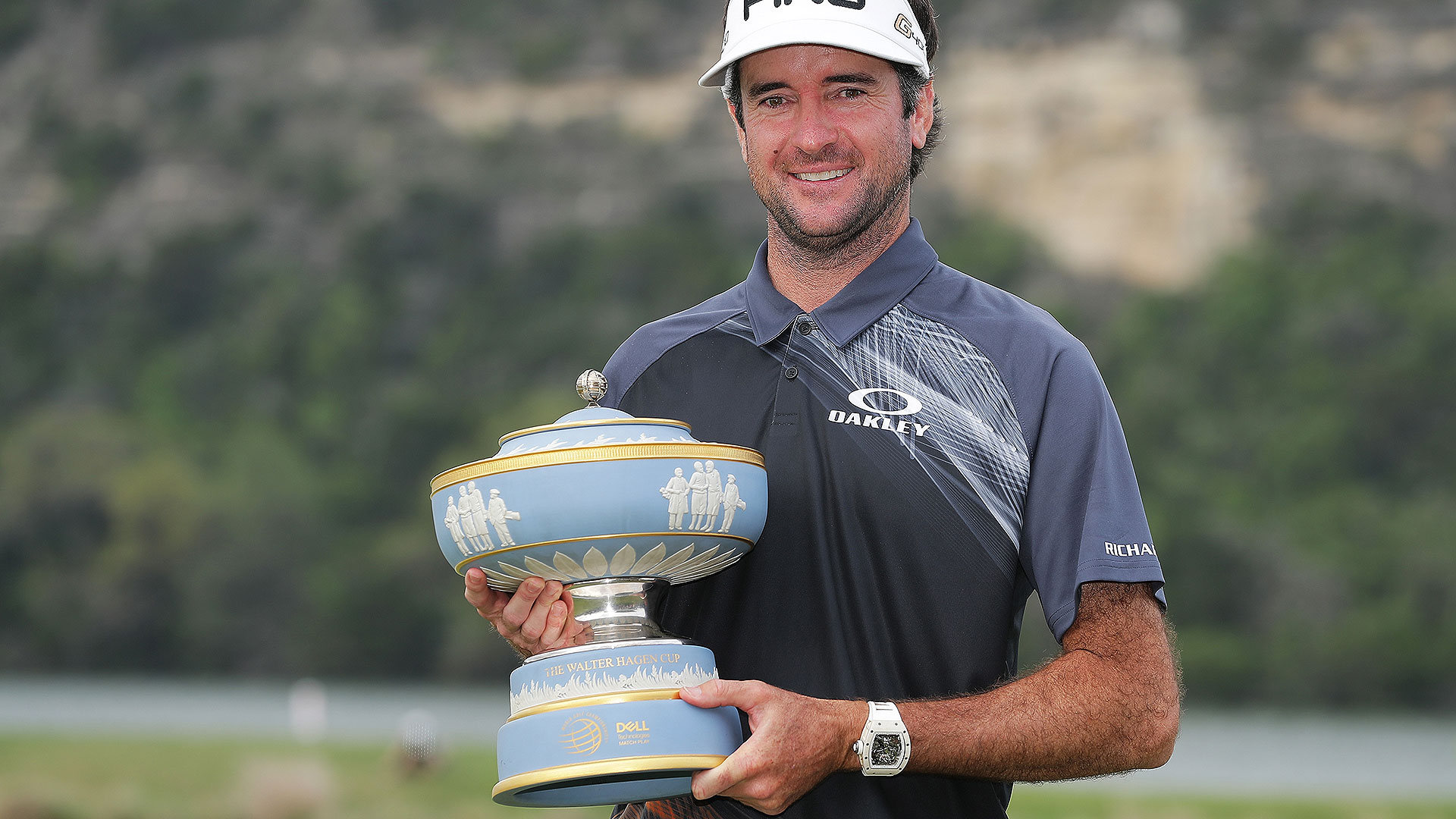 ---
1. Watson's final match against Kevin Kisner was … well … a dud.
Had he converted a 4-foot birdie putt on the sixth hole, Watson would have won the first seven holes. Kisner, who went into overtime to beat Alex Noren in the semifinals, made four straight bogeys during a "pitiful" front nine against Watson, his legs turning to Jell-O.
Watson rolled, 7 and 6, the most lopsided result since the event switched from a 36- to an 18-hole final in 2011.
2. You might recall that Watson's first trip to France didn't go so well back in 2011.
He missed the cut, complained about fans and insulted the entire country with these statements about his time sightseeing: "I don't know the names of all the things, the big tower, Eiffel Tower, an arch (Arc de Triomphe), whatever I rode around in a circle. And then what's that – it starts with an 'L' – Louvre, something like that. One of those."  
Well, he should have plenty of time to brush up on his French. It's hard to see him being left off the U.S. Ryder Cup team now.
Watson was a last-minute addition as a vice captain in 2016, but he should be a lock to play in Paris, barring a horrific slump the rest of the year. He's No. 3 on the points list, and he showed Jim Furyk that he can once again handle the pressure of match play against the best in the world.
"I'm trying to get Jim Furyk to notice me," he said. "That's really all I'm trying to do. Vice captain or playing, I want to be there."
---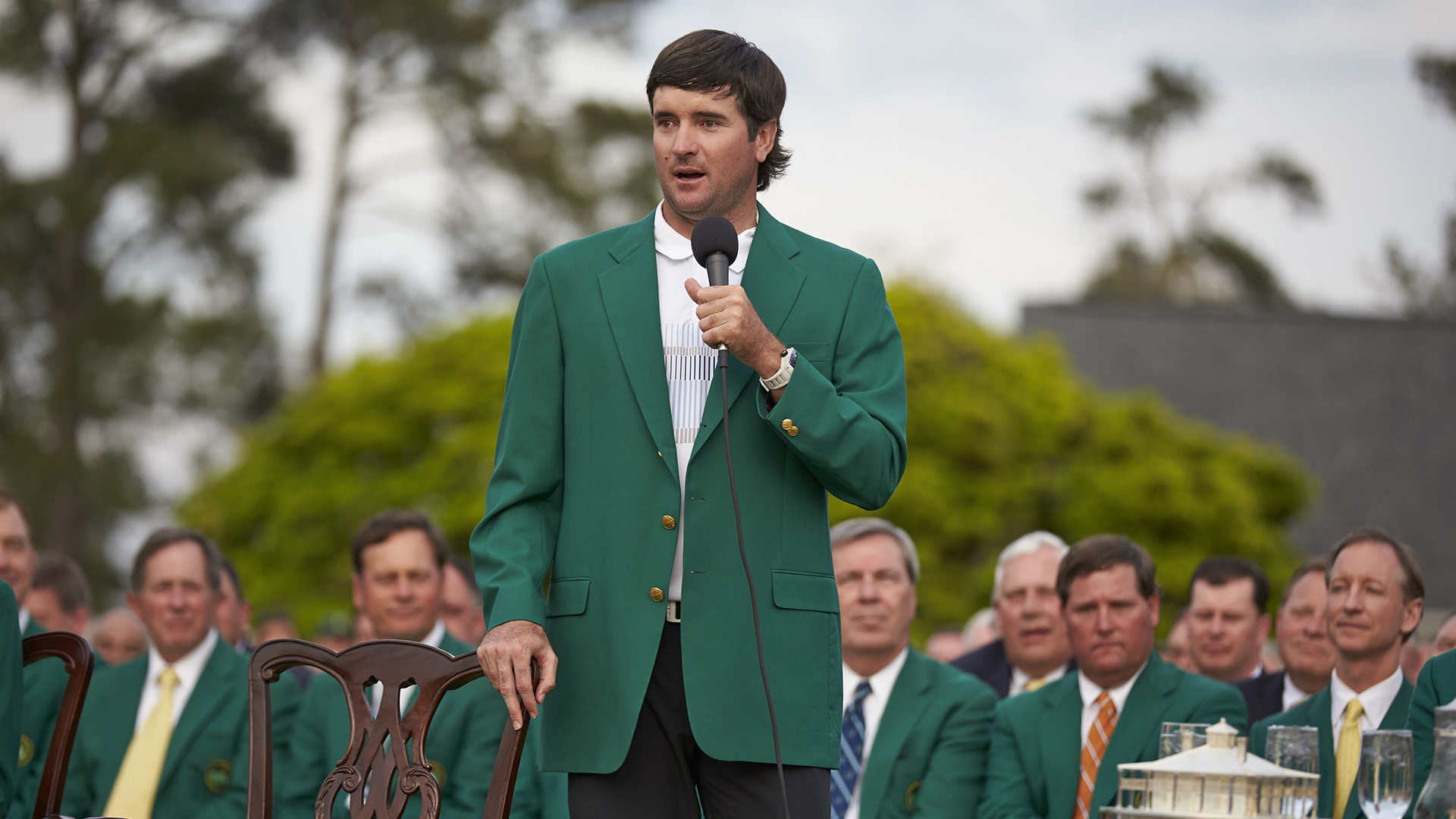 ---
3. Where does Watson fall among the favorites for the Masters?
Trying to project the mercurial left-hander's success has always proved difficult, especially at a place like Augusta National. In his past eight starts there, his only finishes inside the top 35 have been his two wins, in 2012 and '14.
Besides the added pressure, expectation and attention, perhaps that's why Watson has no interest in being one of the most talked-about contenders.
"I'm not a favorite, I'm definitely going to stay that," he said. "I'm not a favorite. I don't want anybody to talk to me that week. Let me just focus on what I've got to do. I'm not going to play well that week, so nobody talk to me."
---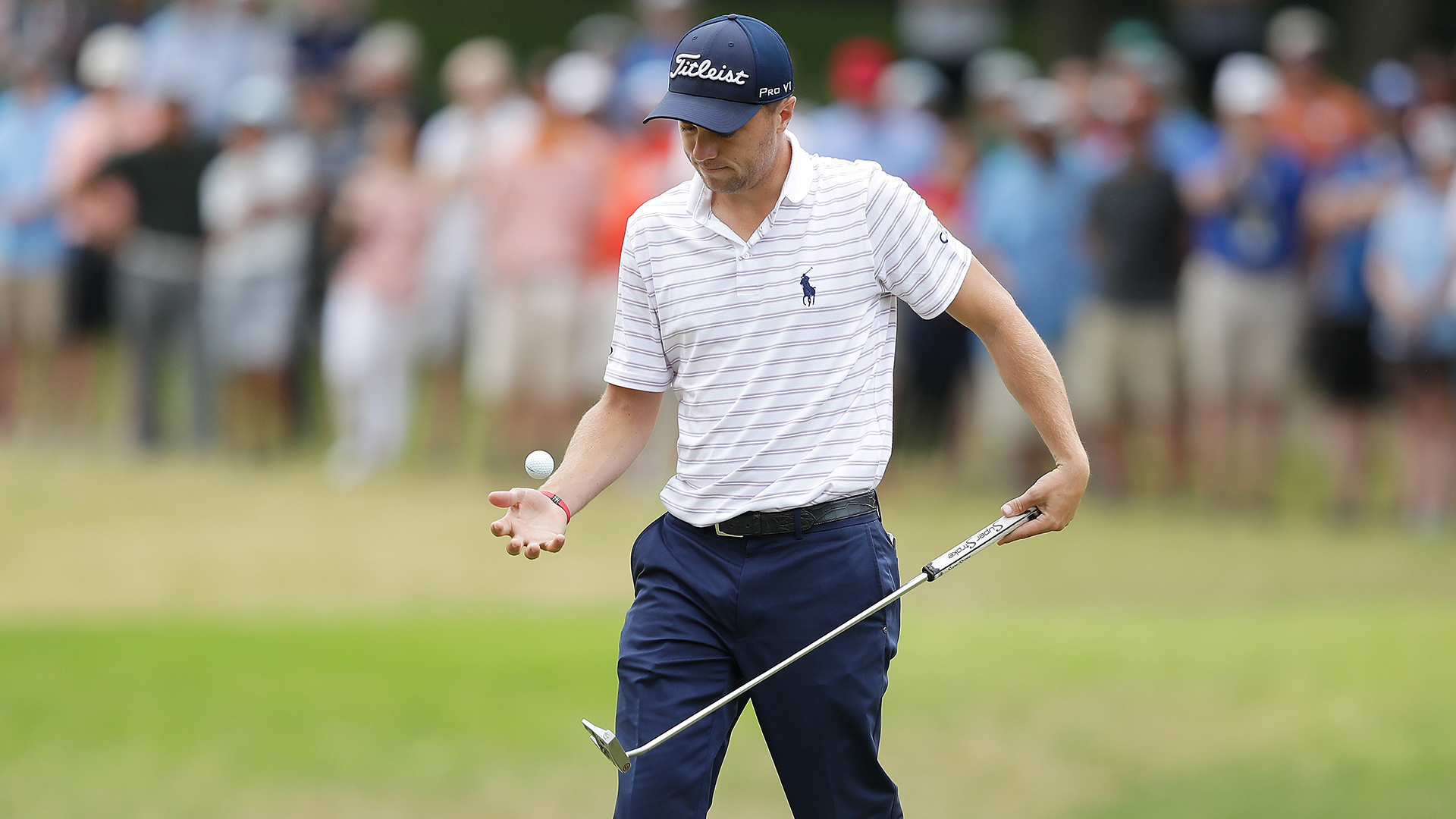 ---
4. The Match Play might be best remembered for what didn't happen than what actually did.
Two examples: Justin Thomas and Ian Poulter.
Start with Thomas, who needed to reach the final match to ascend to world No. 1 for the first time.
Instead, he looked flat and played his worst match of the week, never even scaring Watson in a 3-and-2 loss. Afterward, Thomas said that he wasn't strong enough mentally.
"I haven't had such a hard time not thinking about something so much," he said, referring to the potential of becoming No. 1, "and that really sucked. I couldn't stop thinking about it, to be perfectly honest, and you're constantly getting questions about it with the media. But I need to be mentally stronger than that and understand that it's just a match."
Speaking of which …
5. Poulter thought that all he needed to do to crack the top 50 in the world and play in the Masters was reach the quarterfinals.
Wrong-o.
---
Just to let you know.. I am not in the Masters, I was told after this mornings round that I was in the Masters by Golf Channel, The Media, @EuropeanTour, 10 minutes before I tee'd off this afternoon I was told sorry points weren't correct your not in yet. #DisappointingMistake

— Ian Poulter (@IanJamesPoulter) March 24, 2018
---
Told by "the press" and "other people" that he was in the Masters following a Round of 16 victory, Poulter actually needed to win his afternoon match, too. He was told just before he teed off that there was more work to do, but apparently he couldn't refocus.
He got routed, 8 and 6.
---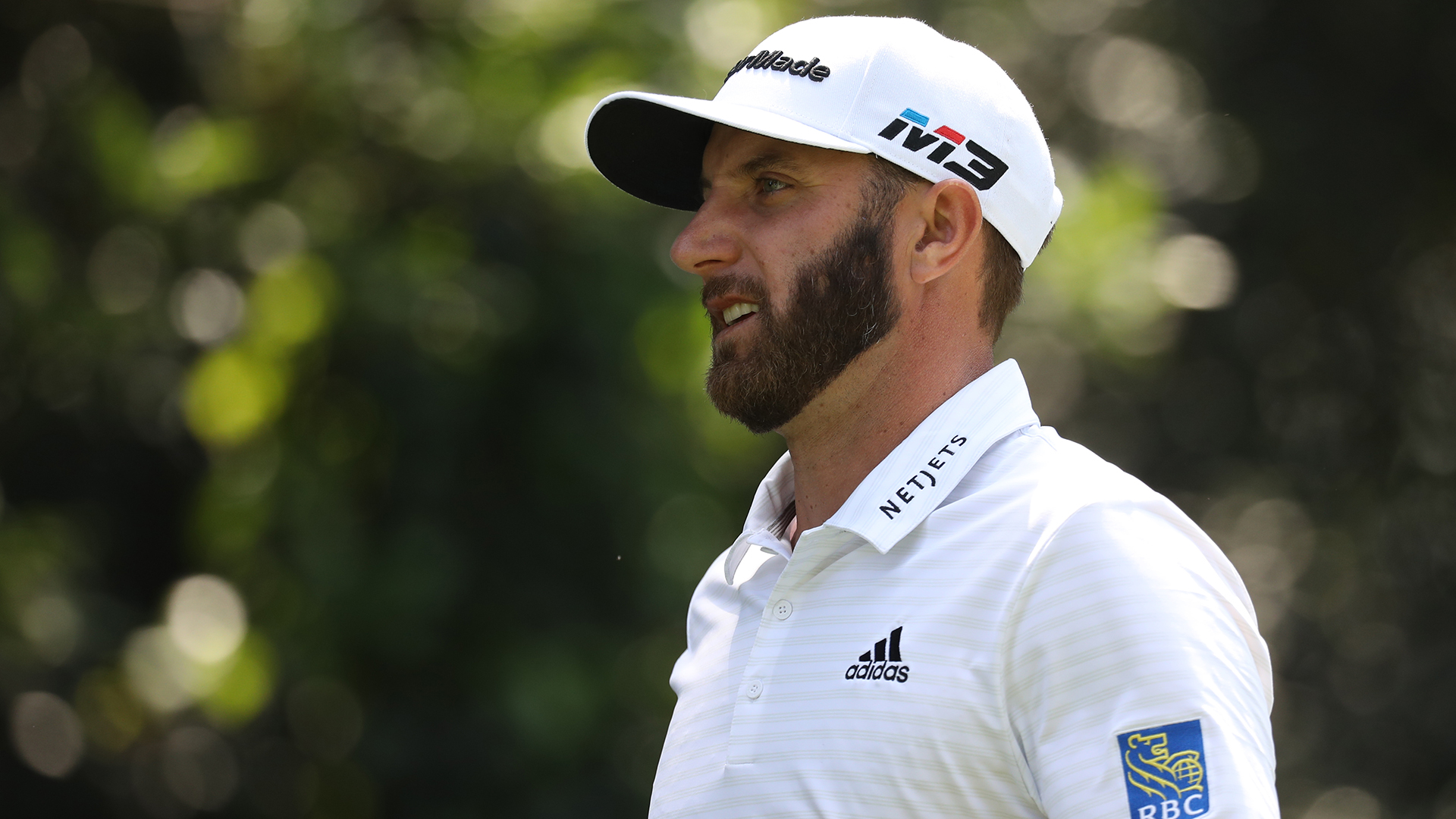 ---
6. Johnson might have the top ranking until the Masters, but he sure isn't playing like the best in the world.
After pedestrian performances over his past two starts that still resulted in top-20s, Johnson wasn't as fortunate in Austin. He lost all three matches, some of them by wide margins. He looked out of form, in all aspects, and surprisingly disinterested.
Maybe it was just an off-week, but Johnson hasn't shown the same gear since his opening tour de force at Kapalua. On a list of Masters favorites, he shouldn't be near the top.
7. Of the players who are making one final Masters tuneup in Houston – a group that includes Justin Rose, Rickie Fowler and Henrik Stenson – Jordan Spieth's form will be worth monitoring.
The Match Play was another setback for Spieth, who got blown away in his much-hyped, third-round match against Patrick Reed.
Of the 64 players in the field, Spieth ranked 59th in strokes gained: total. That included another abysmal week on the greens, where he lost more than five shots to the field and made no more than 55 feet of putts each round.  
It's reasonable to wonder whether his putting concerns are beginning to affect the rest of his game, too, since he was neither accurate off the tee (49 percent) nor precise with his irons (64 percent).
In other words, Spieth is running out of time to get his game in shape for Augusta.  
---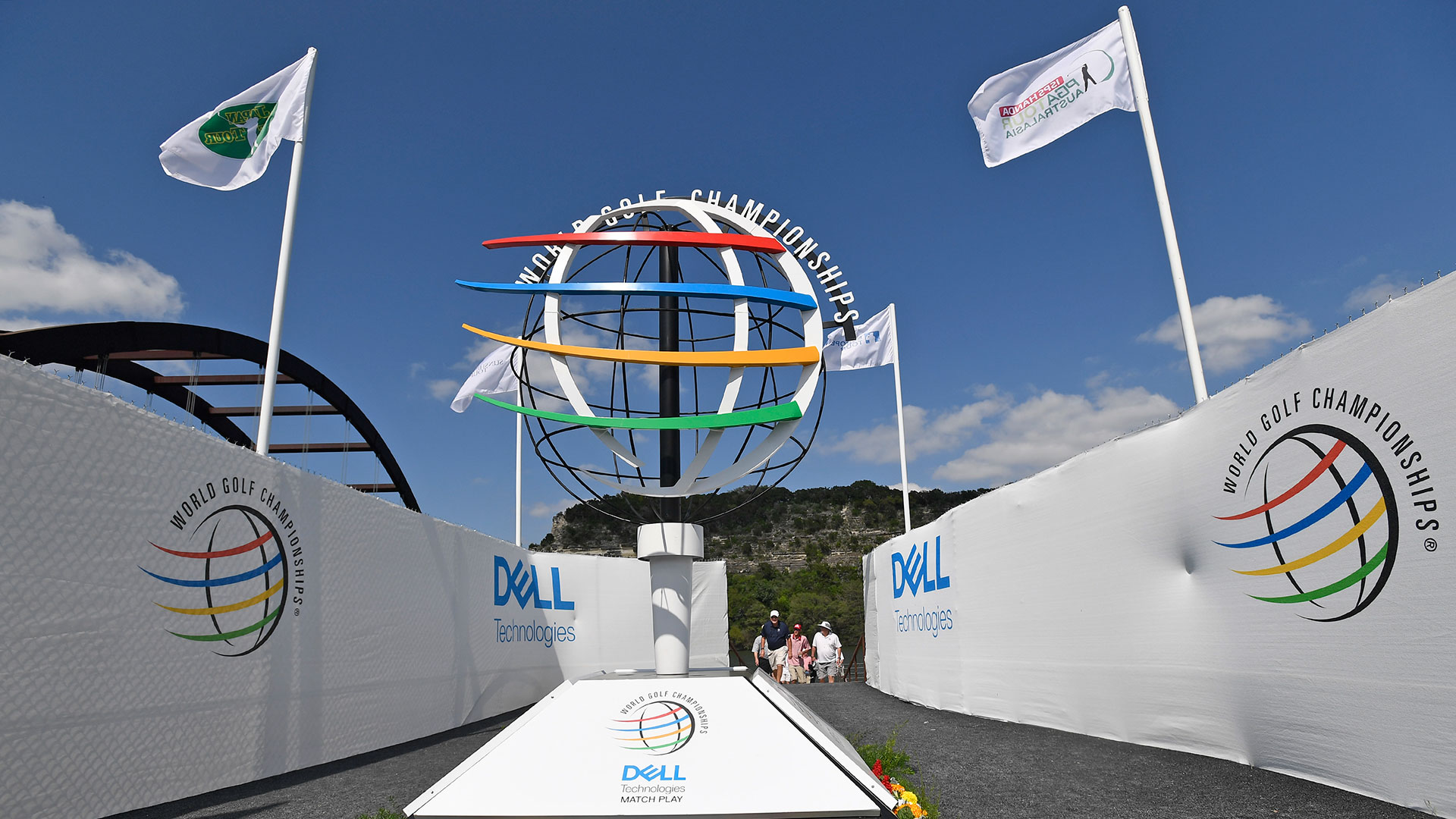 ---
8. The Tour's rationale for switching to pool play was that the stars are guaranteed to be in town three rounds instead of one.
But not everyone is totally sold on this format, compared to the traditional one-and-done. There's no buzz early in the week, and the product is questionable at best. Eight of the top 10 seeds were gone by Friday night, some of them merely playing out the string, with nothing to play for Friday besides a few world-ranking and FedExCup points.
Those in the field are hesitant to criticize the Tour (and for good reason), but one guy who wasn't in Austin had no problem letting it rip, speaking for many when he wrote:
Played Match Play in Tucson in 2014. Early group on Wednesday, lost. Threw clubs in my car and was on my couch in Scottsdale by 2:00 pm. Collect 30K and spend the weekend at home. That's a good format. This one sucks.

— Graham DeLaet (@GrahamDeLaet) March 23, 2018
---
9. Brice Garnett's wire-to-wire win at the Corales Puntacana Resort & Club Championship didn't give the former Division II golfer a spot in the Masters, but it does guarantee him a place to play through the 2020 season.
Though Garnett finished first on the Web.com Tour's regular-season money list last year, he entered the event in the Dominican Republican without a top-15 finish. Then he shot 18-under 270 and won by four. Go figure.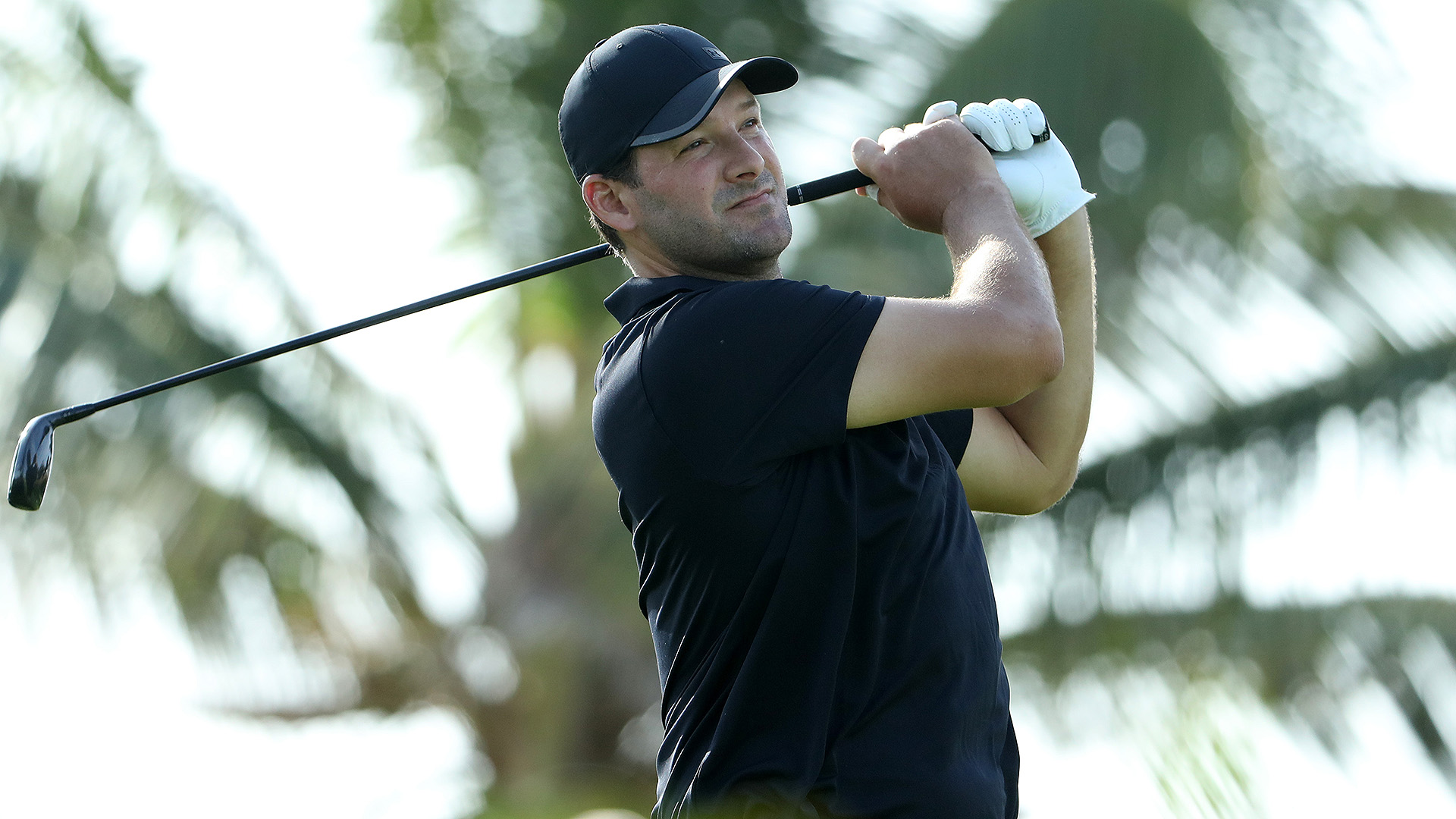 ---
How many more times must a pro athlete try his hand at a Tour-sanctioned event before it's a bad idea?
Tony Romo illustrated the difference between good amateurs and good professionals last week at the Tour's opposite-field event in the Dominican Republic.
Romo shot rounds of 77-82, finished 28 shots off the lead, 15 back of the cut line, and placed last by six shots.
Yes, tournament officials accomplished what they wanted – bringing attention to an event that otherwise would have gone unnoticed – but it's still amazing that a proud professional athlete would subject himself to such embarrassment.
And now we may see even more of Romo this summer. He said that he's going to set his upcoming schedule this week and that "in a month from now, I think we'll see things a little better." Hmmm …

This week's award winners …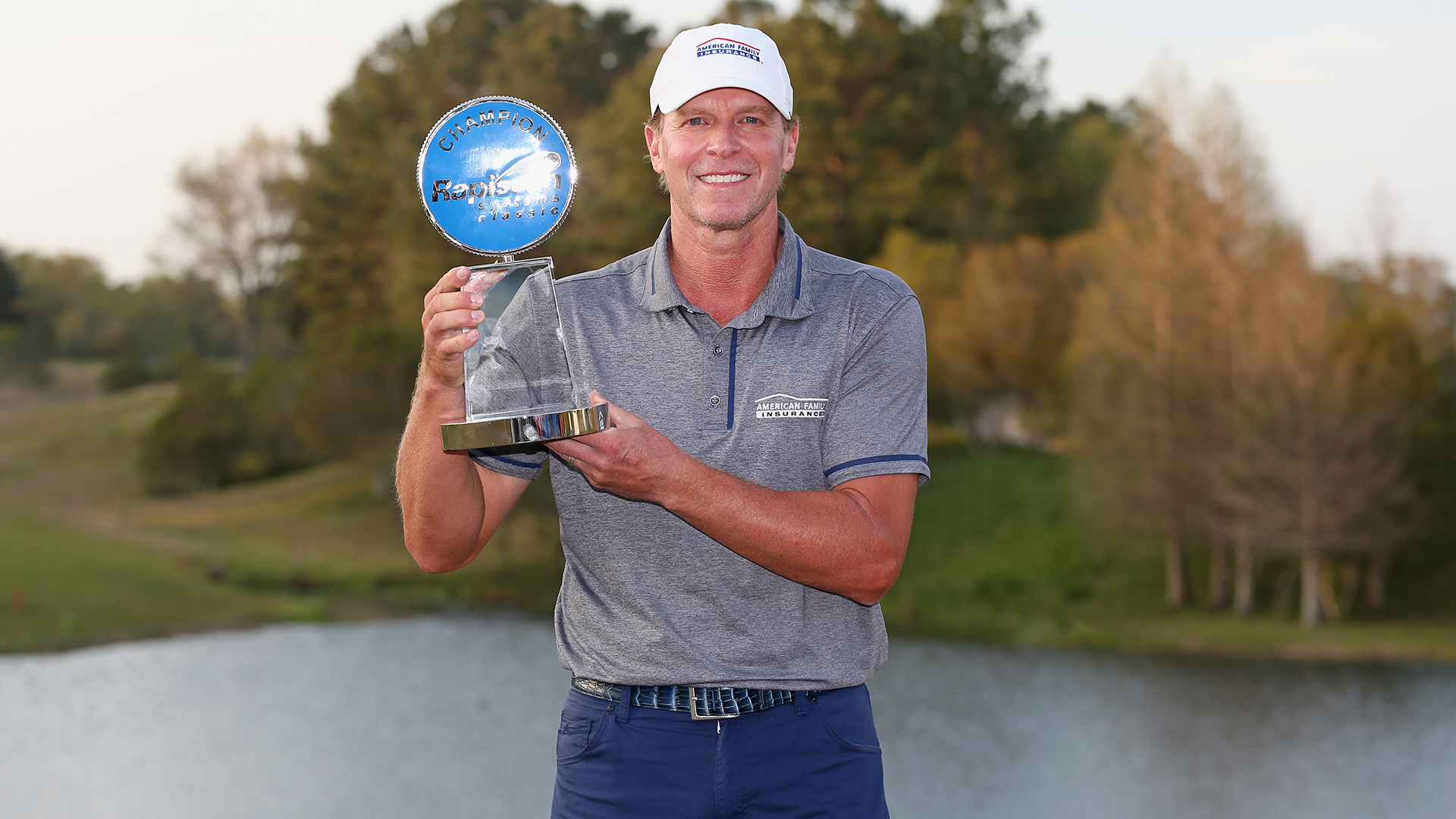 ---
Move Over, Bernie?: Steve Stricker. The 51-year-old seems primed to end Langer's extended run of dominance on the PGA Tour Champions, winning his second consecutive start. Stricker's three results this season: T2-1-1, and he's now first on tour in scoring average.
That Any Good?: Eun-Hee Ji. The Kia Classic winner hit all 18 greens (including an ace) Sunday en route to a two-shot win. Who knew that putting for birdie on each hole is a key to success?
---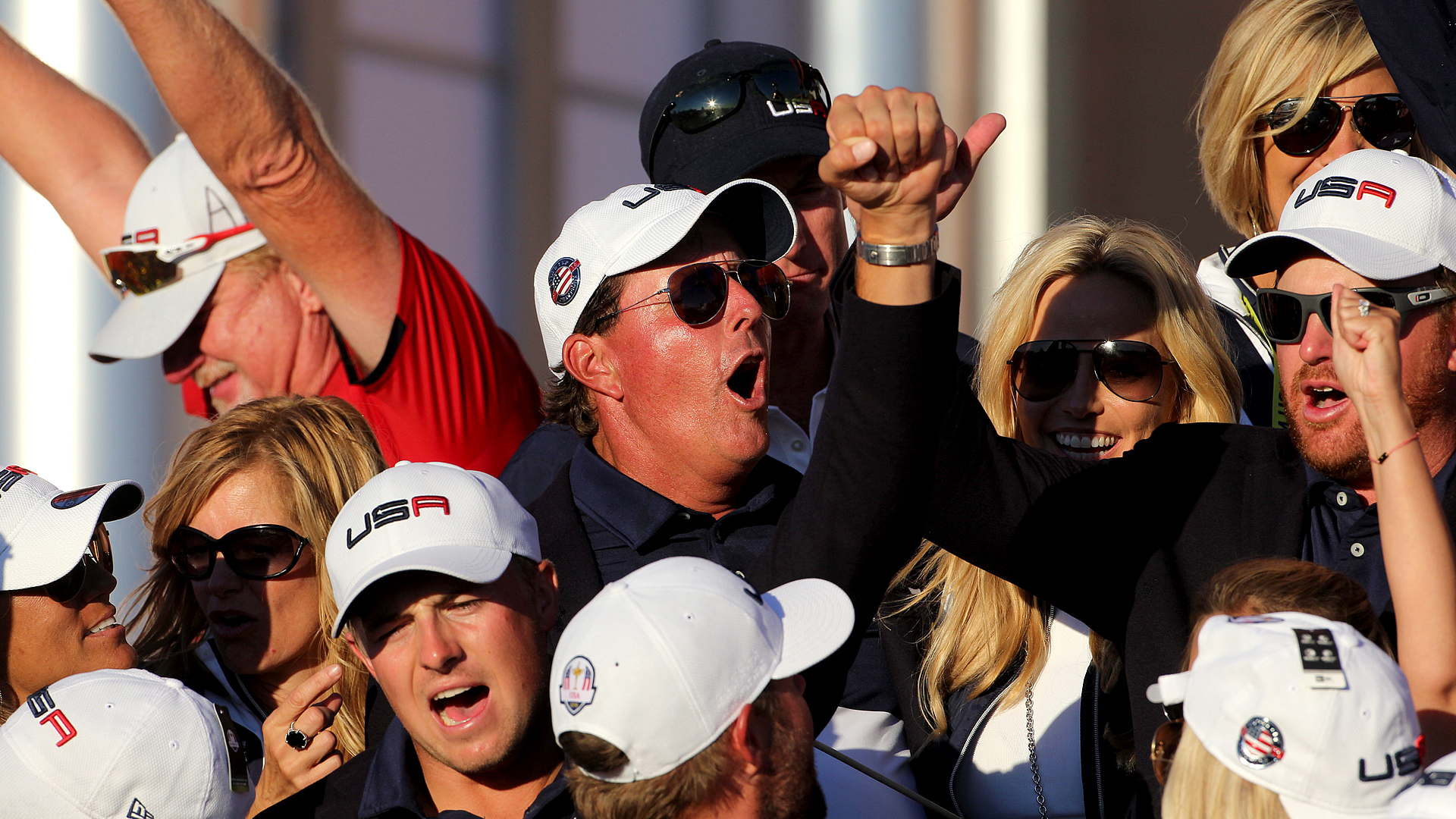 ---
Get Your Earplugs Ready: Hazeltine. European players and fans who complained about the raucous scene in Minnesota probably aren't thrilled to see the announcement Monday that the 2028 Ryder Cup is headed back there.
We Know What We've Seen Here: DJ's record* drive. Technically, stats at the Match Play aren't official, and it was downhill, downwind and aided by the road, but Johnson's 489-yard blast on Austin Country Club's 12th hole (leaving him just 85 yards into the par 5) would be a PGA Tour record – by 13!
Impressive drive for DJ @ No 12, but he did have some help. "He got lucky it hit the road," Kevin Kisner laughed. pic.twitter.com/IEhWODZ3QP

— Rex Hoggard (@RexHoggardGC) March 24, 2018
---
Sunday Struggles: Corey Conners. The Tour rookie has been in the final group on Sunday in each of his past two starts. He shot a 77 (Tampa, T-16) and a 76 (Dominican Republic, T-13). Those could be costly come the fall.
Oh, So It's Not Just a Golf Problem?: Misbehaving tennis fans. As Caroline Wozniacki (remember her?) pointed out here, the idiots are beginning to plague tennis matches, too:
— Caroline Wozniacki (@CaroWozniacki) March 24, 2018
---
Blown Fantasy Pick of the Week: Jason Day. So many to choose from here, but we'll focus on Day, the Tour leader in total driving and strokes-gained putting, who also won this event in 2016. This year, he couldn't even advance out of his group, losing to Louis Oosthuizen. Sigh.


[ad_2]

Source link